Saturday, 11 September 2021
Ronaldo: Kylian Mbappe's playing style is similar to mine
By db-admin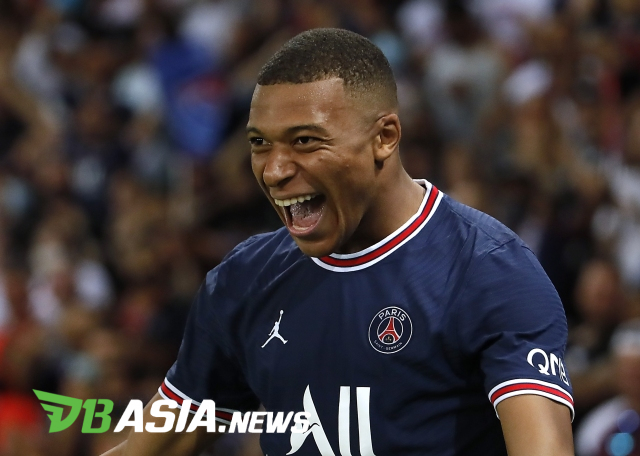 DBasia.news – Kylian Mbappe's transfer drama heated up the 2021 summer transfer market. In the end Mbappe failed to leave PSG (Paris Saint-Germain) to Real Madrid and stayed in Mauricio Pochettino's team.
Mbappe (22 years old) has one year remaining on his PSG contract. If the situation does not change, the 2018 World Cup winners can leave with a free agent status at the end of the 2021-2022 season.
Madrid became the only club that was closest to getting him because the player wanted to play there. The legend of Madrid and Brazilian football, Ronaldo Nazario is also monitoring his actions.
Ronaldo, who played in the late 1990s and early 2000s, recognized the quality of Mbappe as an incarnation of himself. Mbappe is described as a fast striker and has good technical qualities.
"He (Mbappe) has characteristics similar to mine. He has crazy quality (great), has incredible technique and knows how to use it at high speed," Ronaldo said as quoted by Marca.
"He can get past defenders, past goalkeepers. He has running skills, as they say. And although he is young, he has come a long way. I like Mbappe, I support him."
The survival of Mbappe means that PSG's strength is getting more and more ferocious, especially on the front lines. Mbappe can form a deadly trident with Neymar and Lionel Messi.
PSG is indeed a star in the 2021 summer transfer market. They secured the services of Gianluigi Donnarumma, Sergio Ramos, Georginio Wijnaldum, Achraf Hakimi, Danilo Pereira, Nuno Mendes, and Lionel Messi.
That makes them favorites to win the Champions League, a title that PSG have also coveted since being acquired by the Middle East consortium. But Ronaldo warned that it would not be easy for PSG to win it.
He gave an example of Real Madrid in his era with the nickname Los Galacticos containing David Beckham, Luis Figo, Roberto Carlos, but in the end Ronaldo never won the Champions League there for five seasons.
"It's too early to understand who will win the Champions League title, the picture is starting to form in the quarter-finals," added Ronaldo.
"Paris Saint-Germain are in pole position, but speaking is one thing, playing is entirely different. Many factors influence what happens on the pitch."
"I was at Real Madrid for almost five seasons, in the 'Galacticos' team (with Zinedine Zidane, David Beckham, Luis Figo and others) and I never won the Champions League."
"Winning is never mathematical, even if you have the best in your team. This also applies to PSG," he explained.