Thursday, 29 September 2022
Sadio Mane left Liverpool because of Jurgen Klopp?
By db-admin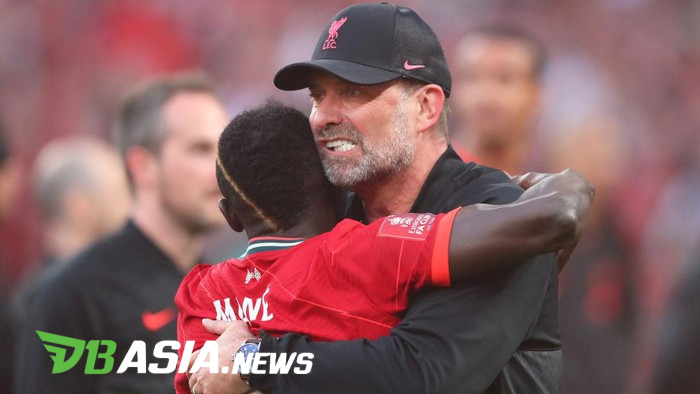 DBasia.news – It's been six years of Sadio Mane's career with Liverpool and it has been the heyday of his career. The 30-year-old player achieved that success under the direction of Jurgen Klopp.
The Champions League title, FA Cup, League Cup and especially the Premier League trophy that Mane has been waiting for for 30 years has been achieved by Mane with Liverpool. However, the romance ended in the summer of 2022 and Mane moved to Bayern Munich.
The former RB Salzburg and Southampton player originally had a contract with Liverpool until 2023, but with the reason he wanted to find a new challenge, Mane decided to move to Bayern Munich.
Liverpool still misses him as Mane's playing characteristics are different from other Reds strikers, especially since Liverpool were plagued by many player injuries at the beginning of this season.
Former Liverpool and Senegal national team player, Salif Diao, believes Mane's departure from Liverpool occurred because he did not receive the love of Liverpool manager, Jurgen Klopp.
"I think he (Mane) has been here (Liverpool) for a few years and I think at some point he thought he didn't have the love he really needed, here at Anfield," Diao told the Liverpool Echo.
"I'm not talking about the fans, for him I think it's more with the manager."
"Things didn't go as they should, that's why he decided to look for a new challenge. I think as a top player, every time you last four to five years at a top club, sometimes it's good to look for a new challenge."
It's not easy for Liverpool to move on from Sadio Mane. Because Mane is not only ideal with Jurgen Klopp's Liverpool playing scheme, but also a hard worker and also has a good finishing. Even his successor Darwin Nunez is still in the adaptation phase.
"Everyone knows it will be difficult. For every player that comes in, it will be challenging to replace him. I think people don't realize the hard work he (Mane) is doing here at Liverpool."
"That's normal, he's a top player. He's been one of the best three players, if not the best, for the last four years in the world. He's proven at all levels. Of course, it will be tough for any player to come in and fill his space. This will take time," he explained.