Saturday, 21 November 2020
Sami Khedira Suggests Want to Play in the Premier League
By db-admin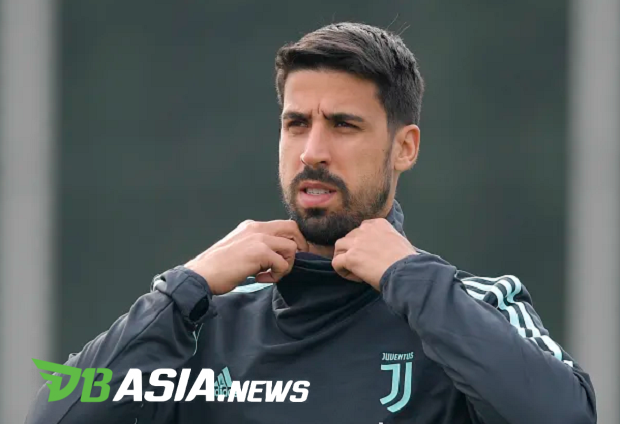 DBasia.news – Midfielder with the German passport, Sami Khedira will become a free agent (without a club) in 2021 after his contract ends with Juventus. The chance for the Bianconeri to extend their contract is quite small.
Because Khedira is more than three heads (33 years old) and is rarely played by Andrea Pirlo, he is not included in the long-term play plan. In this situation Khedira began to think about his future.
In his career Khedira has tried three leagues from the Bundesliga (Stuttgart), LaLiga (Real Madrid), and Serie A (Juventus). Nevertheless Khedira still has the desire to play in the Premier League.
"When I was a kid, it was always my big dream to become a Premier League player," Khedira told Sky Sports Germany.
"I am very happy and satisfied with my career until now but one thing is still missing because I always had this dream and it never came true… to be part of the Premier League."
"I've watched so many Premier League games since I was young and even now I follow a lot of the Premier League."
"I've always enjoyed playing in the Champions League against English clubs. The atmosphere, style and ideas of football have always impressed me. If possible, it will definitely be a very big dream (come true) and an honor to be part of the Premier League."
In addition to giving the code to want to play in the Premier League, Khedira also indirectly informed the club that could potentially be the next destination: Tottenham Hotspur. Why Tottenham? Because there was his former coach, Jose Mourinho.
"Because of his personality, He (Mourinho) is always honest, straightforward, clear in his mind and a great coach. Many people talk about him (being) too defensive but he is a winner, he is a champion. That's why he impressed me the most," added Khedira.
"I really enjoy working with Jose Mourinho but there are many coaches I want to work with. I will never say no to Jose Mourinho again, but that is not the only man I want to say I want to work with again."
"There are many coaches, even in the Premier League who I really respect. Ancelotti is currently doing a good job and is a great personality. He is one of the coaches who also impressed me," explained the 2014 World Cup winner.