Thursday, 18 February 2021
Self-Aware, Jurgen Klopp Does Not Set Liverpool's Target Too High
By db-admin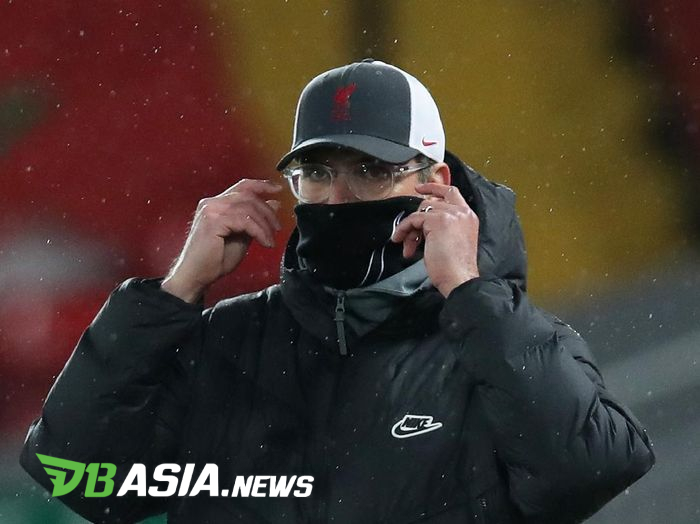 DBasia.news – The difficult times Liverpool are going through seem to be starting to affect Jurgen Klopp's confidence. The German manager does not want to set too high a target for the Reds in the Champions League.
Liverpool are the champions of this tournament in the previous two editions. This makes Mohamed Salah and his friends still one of the top leaders.
This also applies in the last 16 when the draw brought Liverpool to RB Leipzig. The Premier League champion is seeded to be able to reduce the semi-final resistance last season.
However, Klopp was reluctant to boast. He focuses on preparing his team to get through the Leipzig challenge.
"If you are in the last 16 of the Champions League, of course you want to go to the quarter-finals and that is our plan. It will be difficult, but it doesn't matter to me," Klopp said on the club's official website.
"The last 16 means the best 16 teams in Europe and we are still part of them."
Liverpool will first visit Leipzig's headquarters on Wednesday (17/2). Unfortunately, they came with a bad mental condition.
Liverpool have just swallowed three successive defeats. It is not impossible that the fourth will be presented at home to Leipzig.
But Klopp was reluctant to give up before competing. He believes Liverpool just need a little luck to get back to achieving maximum results.
"I assume Leipzig know how difficult it is against Liverpool. We will try to make sure our football is still good for the victory that starts in the match," he concluded.