Monday, 21 November 2022
Sergio Aguero gave a message to the Argentina National Team at the 2022 World Cup
By db-admin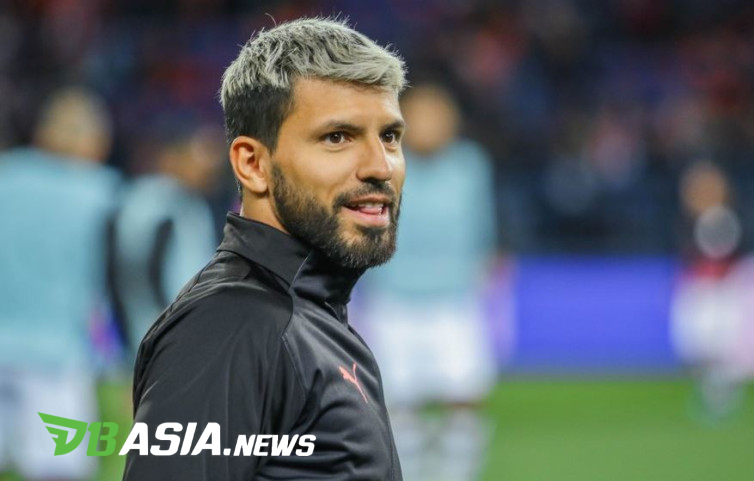 DBasia.news – The Argentina national team is one of the strongest candidate teams to win the 2022 World Cup, along with Brazil, France, Spain, England and Germany. The actions of Lionel Messi and his team-mates are highly anticipated, especially as they are the squad that also won the 2021 Copa America.
Argentina are in Group C of the 2022 World Cup along with Mexico, Poland and Saudi Arabia. The Albiceleste, Argentina's nickname, will play their first group match against Saudi Arabia at the Lusail Stadium, Tuesday (22/11) at 17.00 WIB.
The 2022 World Cup is also the tournament that the former Argentina national team striker, Sergio Aguero, has been waiting for. The 34-year-old man has already retired due to a heart condition that does not allow him to continue his career in 2021.
Aguero defended Argentina in mid-2006-2021 with 101 caps and 41 goals. The Manchester City legend spoke to Marca regarding his condition, the 2022 World Cup and the Argentina national team. Aguero can't wait to watch the World Cup.
"Exactly. Just yesterday afternoon I was thinking about that and I said to myself 'I hope I don't suffer too much'. But this is the World Cup and at some point the tension is always going to come up," said Aguero.
Talking about the World Cup and Argentina, Aguero believes that Lionel Scaloni's team is no longer dependent on Lionel Messi.
"I think Messi has adapted to this new team. If Leo is 100%, he can be deadly. But I would also say that Messi with 60 to 70% will also do well in Argentina, because Lionel Scaloni's system helped Leo a lot, who previously not so. This team is prepared so that Messi does not always have to be 100%," stated Aguero.
Aguero also disagrees if Argentina are said to be in an easy group with Saudi Arabia, Mexico and Poland. Moreover, Mexico, which always provides fierce resistance to Argentina.
"No, I don't think so. I think the first game against Saudi Arabia will be the most complicated because it is our debut. People think it's easy, but it happened to us in 2014," added Aguero.
"The first phase looked easy and we ended up having to beat Iran at the last moment. It was vital to beat Saudi Arabia to gain confidence, even if we had to beat them."
"We have to have respect, and the same goes for Mexico, which is never easy. They always try to put in their best performance against us. Mexico thrives against big teams."
Finally, Aguero gave his predictions regarding the 2022 World Cup winners. If Argentina does not win, there are several countries that Aguero predicts can become champions.
"I've always had a soft spot for Spain. If it's not my country to win it, I'll choose La Roja or another country close to me. Or a team that hasn't won. It shouldn't always be the same. France, Germany, Brazil? I don't want them. I prefer the new ones," Aguero explained.