Friday, 2 April 2021
Sergio Aguero's departure will have a domino effect for Manchester City
By db-admin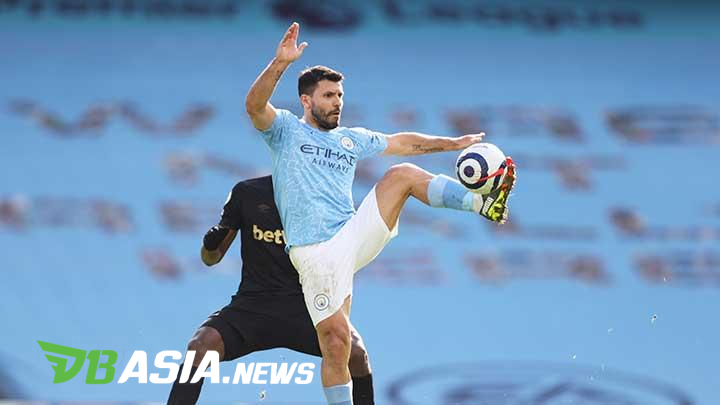 DBasia.news – Sergio Aguero decided to end his 10 year career with Manchester City. Yes, this season will be the last season for the 32 year old player with The Citizens.
"When the cycle ends, a lot of sensations arise. A sense of satisfaction and pride remains in me after playing for 10 seasons at Man City. One thing that is rare for a professional player today," Aguero told via Instagram.
"10 seasons of great achievement, in which I scored a historic goal for the club. I joined in the reconstruction era of 2011 and with a lot of help from the owner and the contribution of the players, we got a place among the greatest in the world."
With 257 goals scored in 384 appearances, not to mention the fact that Aguero is a foreign player who is the top scorer in the Premier League (181 goals), with an average of one goal every 108 minutes, Aguero will not be easily replaced at City.
"He is a legend, the best striker this club has had over the years, but irreplaceable in the minds of the fans, the players who played with him and all the managers who worked with him," said City manager Pep Guardiola.
In Guardiola's playing scheme it is not easy for the players to understand it, Guardiola will not recruit a replacement if the striker who arrives is not in accordance with the style of play he has applied at City. One thing is certain: Aguero's departure provokes a domino effect.
Effect in the Premier League
Aguero's departure on a free transfer keeps other clubs on alert, trying to steal opportunities to recruit Europe's top striker who is still productive. Even Aguero has been linked with City rivals Manchester United.
In addition, City reportedly has made Harry Kane and Danny Ings two targets playing in England. The first name mentioned has caught the most attention.
Kane has enough capital to defend City with his quality and experience with Tottenham Hotspur and the England national team. He is also Europe's top striker. The lure of a large salary plus a guarantee of winning a trophy will tempt him to cross into rival teams.
Replacement options outside the UK
Automatically Aguero's departure links City with a name that is becoming a hot commodity: Erling Haaland. The Borussia Dortmund striker's price won't be cheap – no less than 100 million euros, but City are one of the teams who can make up for that.
A young age, promising for the future, and sharp to score goals. Plus the fact that Haaland's father once strengthened Man City, Alf-Inge Haaland further strengthened the issue of his arrival at the Etihad Stadium.
Apart from targeting Haaland, City are reportedly also targeting a former Chelsea and MU striker who is currently performing well with Inter Milan, Romelu Lukaku. The Belgian forward could have the opportunity to show off in England after being sold by United to Inter.
Impact on Messi
One more effect is the potential for Lionel Messi to stay and Aguero to join Barcelona. La Pulga would certainly be happy if his best friend played together in the same team.
Especially with the certainty that Aguero's departure from City can play down Messi's intention to reunite with Guardiola. But the problem is that Ronald Koeman reportedly prefers Memphis Depay for next season, not Aguero at Barcelona.