Thursday, 18 February 2021
Sergio Conceicao's Figure Could Be A Big Threat to Juventus
By db-admin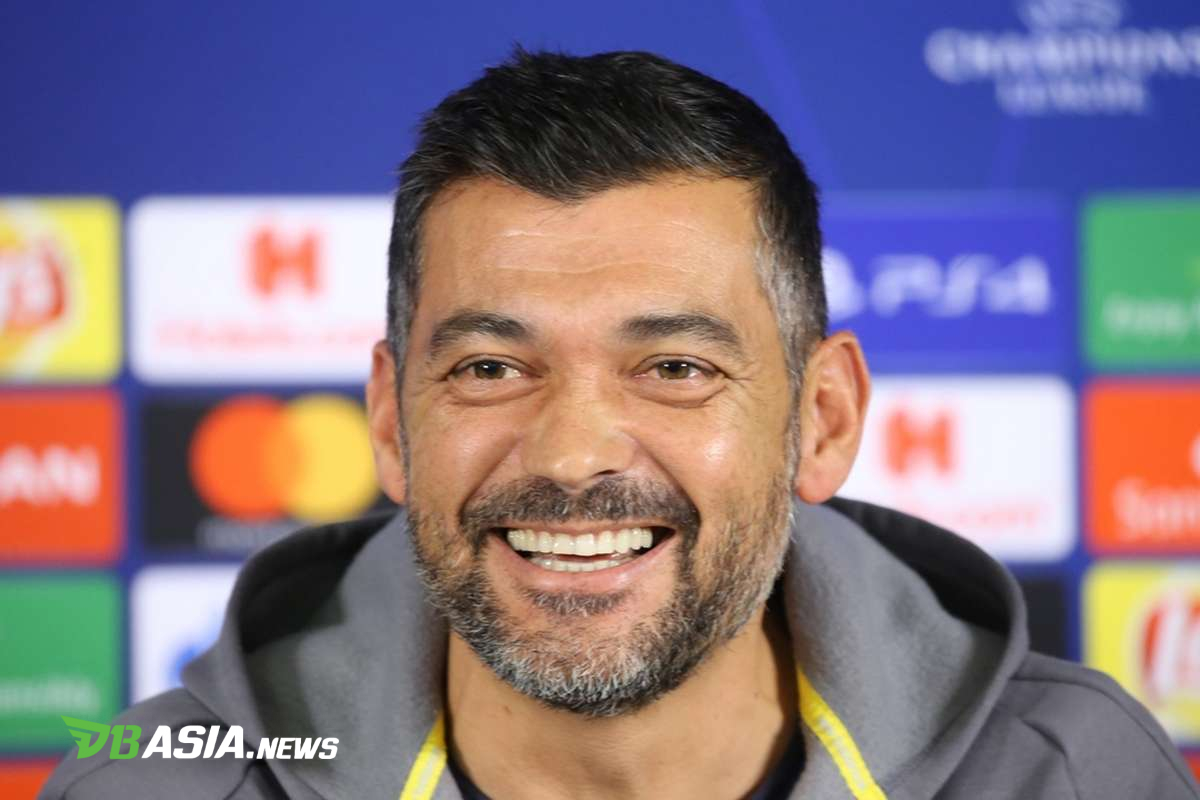 DBasia.news – Juventus are indeed more favored to get through the last 16 of the 2020-2021 Champions League because they only met FC Porto. However, the Bianconeri should not be underestimated because the potential opponent is now being handled by Sergio Conceicao.
Conceicao is not considered one of the best coaches in Europe. Prior to managing Porto in 2017, he only had experience in handling undergraduates like Nantes, Braga and Olhanense.
Even so, Conceicao had the experience of being a nightmare for Juventus. This he did during his career as a player.
Conceicao was one of the stars of the Portuguese national team in the late 90s to early 2000. He is in the same class as Luis Figo.
The name Conceicao is also quite well known in Italy. He once colored the glamor of Serie A by defending three different clubs, namely Lazio, Parma, Inter Milan.
It was at that time that Conceicao often became a stumbling block for Juventus. The man who is now 46 years old has recorded eight meetings with the Old Lady in Italy, with three wins, three draws and only two defeats.
One of the unforgettable memories occurred in the 1998 Italian Super Cup. Conceicao led Lazio to win 2-1 against Juventus by scoring the winning goal in injury time.
An interesting view was expressed by Conceicao's former Lazio teammate Marco Ballotta. He believes the Juventus match against Porto has the potential to bring surprises.
"Porto are an extraordinary team but Juve are the favorites to qualify for the next round. Juve are superior but I think Porto reflects the character of Conceiçao," Ballotta told Juventusnews24.
Conceicao certainly doesn't only have his past history to challenge Juventus. He is able to bring Porto to appear consistent.
In the group phase, Porto only lost once when they visited Manchester City. The other five matches have passed with four wins and one draw.
While in the domestic league, Porto still has the chance to win the title because it is now ranked second. Dragoes also advanced to the semifinals of the Portuguese Cup.
Porto's performance was convincing enough that even Conceicao's name was linked with a number of big clubs. One of them is Juventus.
Before appointing Andrea Pirlo, Juventus were said to have considered the name Conceicao. The match in the last 16 of the Champions League seems to be proof of the two coaches.
Conceicao must have prepared a special strategy to reduce Juventus' play. One of them is of course reducing Cristiano Ronaldo, whose style of play he already knows because they both come from Portugal.
Juventus is also haunted by last season's failure at the same phase. At that time, their steps were surprisingly stopped at the hands of Olympique Lyon.