Saturday, 21 November 2020
Sergio Ramos Must Be Absent, Real Madrid Predicted to Perform Badly
By db-admin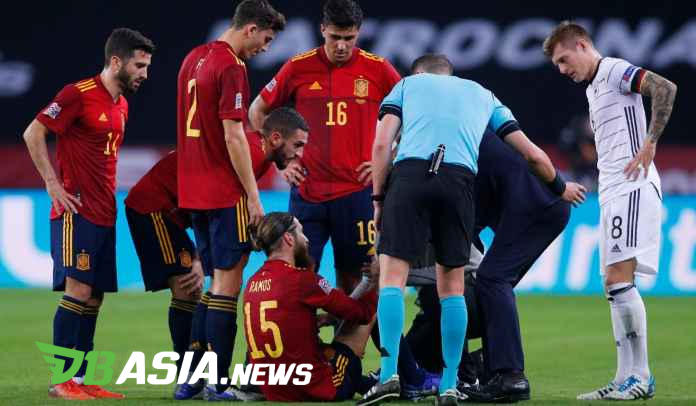 DBasia.news – Real Madrid will lose its captain, Sergio Ramos in the next few games due to injury. Judging from the previous matches when Ramos did not appear, El Real did not move.
Disaster for Real Madrid came when Sergio Ramos defended the Spanish national team at the UEFA Nations League event. In the duel, Ramos left the field because of an injury in the 43rd minute. Ramos was replaced by Manchester City defender Eric Garcia.
After an in-depth examination, Sergio Ramos was diagnosed with a hamstring injury to his right leg. Real Madrid's official website confirmed the news.
"After undergoing tests today, our player, Sergio Ramos, was diagnosed with an injury to the biceps femoris in his right leg," explained Real Madrid.
Until now, it is not known how long Ramos will be out of action. However, based on the growing news in Spain, Ramos's injury was not as serious as expected. The defender is predicted to miss only three matches.
The first match that Ramos will miss is against Villarreal (21/11). Los Blancos need three points to continue climbing to the top of the standings.
Five days later, Real Madrid will face Inter Milan. In the previous duel, Zinedine Zidane's squad won 3-2 at home. Just like the previous duel, Madrid also needed three points to move up the position to the top of Group B.
However, Real Madrid looked down when Sergio Ramos did not start in the Champions League. In the last four seasons, when Ramos has not played, Real Madrid have only won one win (eight games). That means, losing Ramos often makes Madrid like a grain of dust.
The other seven matches ended in defeat. The biggest bitter result was engraved when El Real beat 1-4 against Ajax Amsterdam.
Sergio Ramos is expected to return to play when Real Madrid visit Shakhtar Donetsk (2/12). Before that match, Los Galacticos faced Alaves in LaLiga (29/11).