Saturday, 3 April 2021
Sergio Ramos Reveals the Reasons for Becoming a Reserve in the Spanish National Team
By db-admin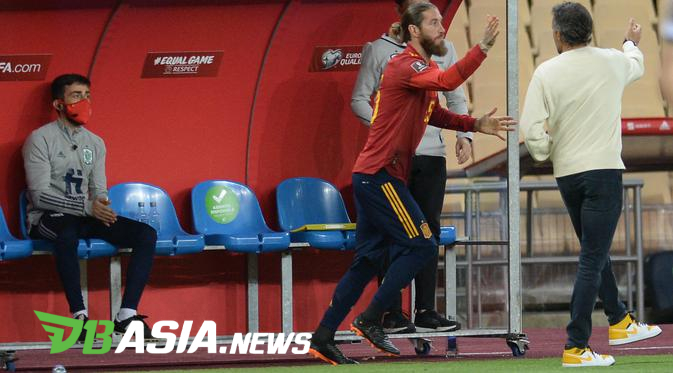 DBasia.news – Sergio Ramos is only a substitute for the Spanish national team for the second time. Was there a problem with coach Luis Enrique? This replied Ramos.
As team captain as well as the most senior player, Ramos was not much involved in the 2022 World Cup Qualification. He just made his first match against Greece on the first matchday of Group B.
Ramos was pulled out when Spain won 1-0 before finally having to settle for a 0-0 draw. Ramos then only became a spectator when he won 2-1 at home to Georgia last week.
So, Ramos then became a backup again when Spain hosted Kosovo, Thursday (1/4/2021). In that match, Spain did have difficulties before finally winning 3-1.
Ramos then came on for Eric Garcia in the 86th minute. The entry of Ramos did not change anything so that Enrique's decision was again questioned.
Moreover, the 36-year-old defender's condition is considered to be better after suffering a knee injury earlier this year. However, Ramos was reluctant to make an issue because he only followed the coach's instructions.
"I was very good, slowly the rhythm started to return after a severe knee injury," said Ramos as quoted by the US.
"Coach Luis Enrique is always open. It seems that what happened to me is exaggerated; only what the coach said," he continued.
"I am just an ordinary player and I am happy when I play as a starter, like today," concluded Sergio Ramos.