Monday, 15 February 2021
Simeone Admits It Will be Difficult to Maintain Atletico Madrid's Sensational Performance
By db-admin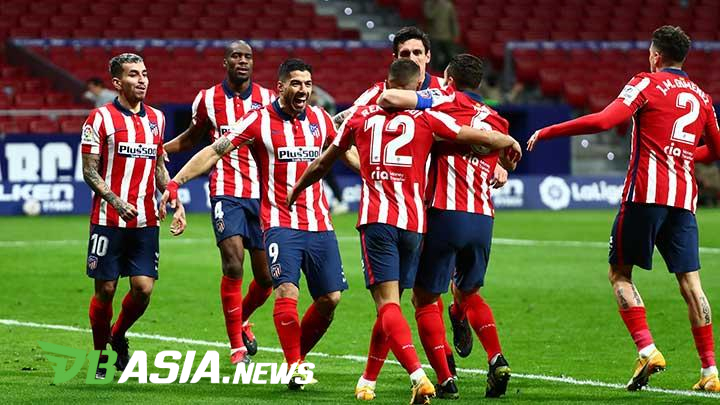 DBasia.news – Atletico Madrid coach Diego Simeone acknowledged that his team's sensational performance would be difficult to maintain in the second half of this season ahead of the match against Granada which will take place on Saturday (13/02).
Atletico Madrid, who currently occupy the top of the La Liga standings, are looking to collect 100 points in a season after collecting 51 points so far from 20 matches played, losing only once and conceding 12 goals.
Los Rojiblancos are five points ahead of second place Real Madrid with two matches yet to be played and are ready to repeat the feat when they won La Liga in 2014.
"Our opponents will improve and get better, they are all a very good team and as usual in La Liga, the second half of the season is always more difficult," said Simeone as quoted by ESPN UK during a press conference ahead of their trip to Granada.
"You have more commitment, emotions play a role, there are Champions League factors as well apart from the hunt for league champions," he added.
Atletico Madrid will face Chelsea in the last 16 of the Champions League, the first leg will take place on February 23, 2021 at Bucharest, Romania.
"Maintaining the same number and getting the same points in the second half of the competition as it did in the first is very difficult to do, it is something that happens very rarely.
"There is always something different and in the second half of the competition you will be affected."
Simeone is confirmed without Joao Felix, Thomas Lemar, Hector Herrera and Moussa Dembele on a trip to Andalusia who is still undergoing independent isolation after being positive for Covid-19.