Monday, 15 February 2021
Solskjaer: Bailly Will Be Back Soon, Pogba Still Absent
By db-admin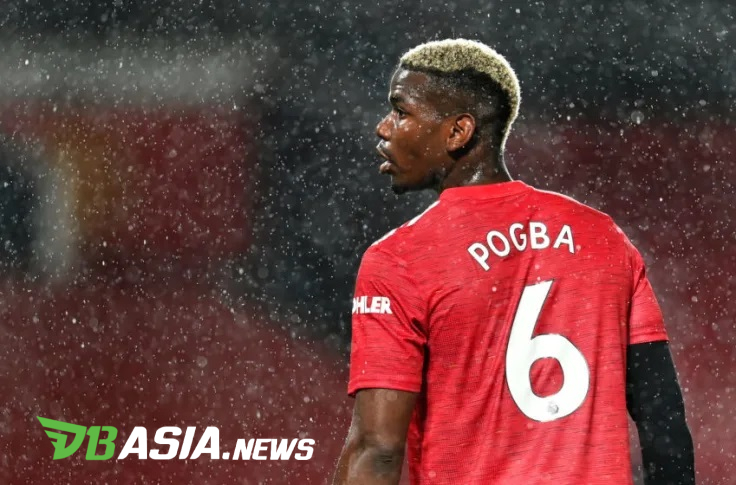 DBasia.news – Manchester United coach Ole Gunnar Solskjaer said defender Eric Bailly has returned to training with the team and could play against West Brom in Sunday's Premier League match, but Paul Pogba is still injured.
Bailly has not featured since last month's 2-1 win at Fulham with a few minor injuries but has returned to strengthen Solskjaer's squad and continue their unbeaten streak at home to opponents this season.
The 26-year-old started seven games from 23 December to 20 January and played a vital role in Manchester United's success at the top of the league standings.
Paul Pogba has yet to return from injury after the midfielder injured his thigh in the 3-3 draw against Everton and defender Phil Jones is still out with a long-term recovery.
United's players found time to recuperate after Tuesday's 1-0 FA Cup win over West Ham and Solskjaer is happy to take the extra time.
"We've had the rare opportunity to train a little bit and make a recovery," said the coach before Sunday's game at the Hawthorns' home.
"We get Wednesday, Thursday, Friday and Saturday without a match, a rare opportunity for us." he said again. "But Paul is still injured. Eric is already training so we have a lot of strength. "
In an interview with MUTV, Solskjaer added: "Eric has been training for the last few days so he will be ready to be deployed."
Sunday's trip to West Brom has the potential to be the Red Devils' second win over the Hawthorns this season, following a narrow 1-0 win at Old Trafford last November when a penalty from Bruno Fernandes decided the result.
West Brom are currently 19th in the standings and have conceded 19 goals in the last five home games under Sam Allardyce, while second-placed Manchester United have scored 12 goals in their last two league outings.
However, they have only managed to win one of their last four league matches and are five points behind leaders Manchester City.
"Of course this will be an important match for us," said Ole. "Every game you cross one name off the list and the longer there is less chance of chasing points for the team above you."
"That's what we want to do and what we will do. Sunday will be a big game for us, to get back to winning ways. "
"The two points we dropped against Everton were disappointing because we conceded at the last minute, but we managed to bounce back in the FA Cup against West Ham and it was a step in the right direction. One more extra clean sheet."