Monday, 3 May 2021
Solskjaer Promises in continuing to Persuade Edinson Cavani to Stay
By db-admin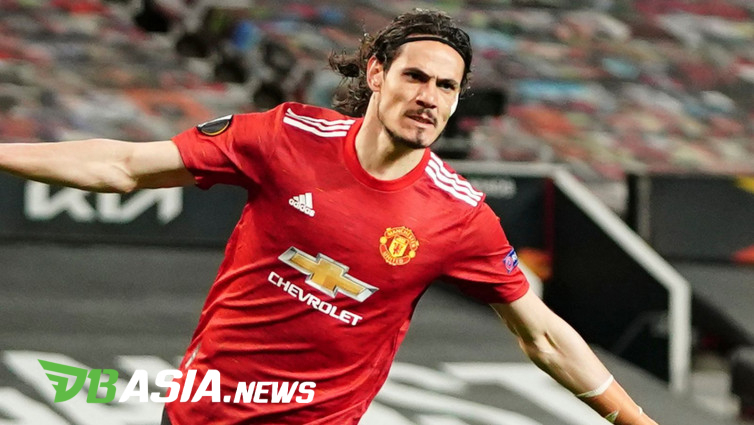 DBasia.news – Manchester United manager Ole Gunnar Solskjaer promised to keep trying to make Edinson Cavani stay. This was conveyed by Solskjaer after United won 6-2 against AS Roma in the first leg of the Europa League semi-final at Old Trafford, Friday (30/4) am, WIB.
In this match Roma managed to turn ahead with Lorenzo Pellegrini's penalty in the 15th minute and Edin Dzeko's goal in the 33rd minute, after MU took the lead through Bruno Fernandes' goal.
But Edinson Cavani's goals in the 48th and 64th minutes triggered the rise of the Red Devils. Three additional goals were created later by Fernandes, Paul Pogba and Mason Greenwood.
"A good reaction in the first half. I think we also played well in the first half. But we forgot to also retire and come back quickly. In the second half, we did that more," said Solskjaer as quoted by Sky Sports.
"Edinson is incredible. I have said before, he plays as a center forward, controls the flow of the ball, is the center of attack, created opportunities for other players and scored goals."
"He's also missed a few chances, but that's what he has to do, if he gets three or four chances in the game, he's going to score two or three goals."
"He's more than just a goalscorer, he's a great goalscorer. He's been playing football for so long. He has composure."
Solskjaer later said that his troops needed a player like Cavani. "He is showing his experience and we need it this season. We want and need experienced players to move forward and he will definitely do it."
"He knows my feelings. He knows I am happy he is here for the following year. We have talked about it. I promise him, Old Trafford and Manchester are in different places when there are spectators in the stadium," stated Solskjaer.
"I did my best (to persuade Cavani). I hope we qualify for the final and he can see himself here for the next year."