Thursday, 8 April 2021
Solskjaer provided assurance to De Gea for his threatened status
By db-admin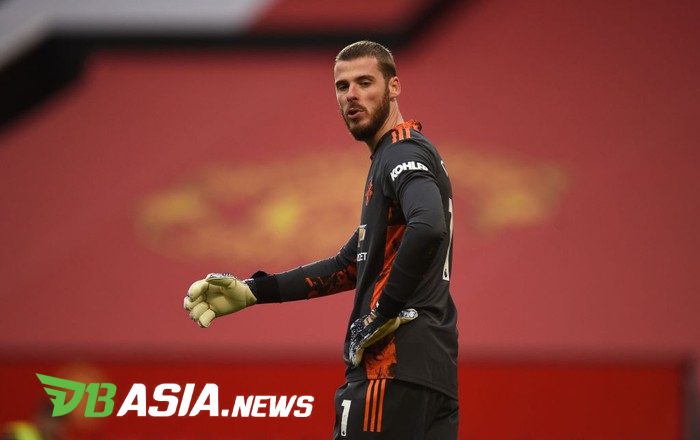 DBasia.news – Manchester United manager Ole Gunnar Solskjaer has opened up about the problem of his team's main goalkeeper. This time he provided assurance to David De Gea.
De Gea had to be willing to sit on the bench when Manchester United defeated Brighton & Hove Albion in the 2020-2021 Premier League, Monday (5/4) am,WIB. Solskjaer still gave Dean Henderson the opportunity to guard the Red Devils' goal.
This is the fourth time in a row Henderson has guarded Manchester United's goal in the Premier League. The 24 year old player also replied with a neat appearance.
The appearance of Henderson in the last four matches is actually inseparable from non-technical factors. De Gea did leave the team for a while because he was concentrating on completing the birth process of his first child.
But Henderson was still given the opportunity to appear even though De Gea was back on board. This raises a new polemic regarding the future of the Spanish national.
De Gea is rumored to be leaving Manchester United next summer. That means Henderson will almost certainly replace his role as main goalkeeper.
Solskjaer denied the rumors. He has good reason not to bring in De Gea again.
"David de Gea spent some time at home and was then involved in the international break so he didn't play for about a month. He will definitely play football for us again," Solskjaer told the BBC.
It's not safe yet
Solskjaer's reasons for De Gea does make sense. It is too risky to play the goalkeeper who has absent for quite sometime.
However, this has not dampened speculation regarding De Gea's future. The former Atletico Madrid player still has the opportunity to leave Manchester United.
From an economic standpoint, De Gea's departure is an advantage for Manchester United. The English giants can save a little as the goalkeeper is the highest paid player.
But giving Henderson the title of top goalkeeper is also not without risks. His experience and mental strength have yet to be tested to carry out the responsibility of keeping Manchester United's goal on a regular basis.