Saturday, 14 May 2022
Son disappointed with being pulled out after Tottenham Hotspur's win
By db-admin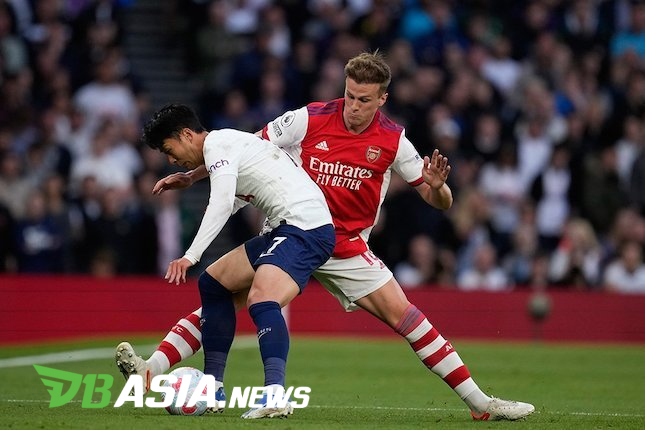 DBasia.news – Tottenham Hotspur's victory did appear neat, they won 3-0 without replying against Arsenal. But despite winning, Son Heung-min, South Korean player, was also disappointed in that match.
This match should have been an opportunity for Arsenal to lock up a slot in the top four of the Premier League. However, Tottenham Hotspur showed their resistance and silenced their city rivals.
This time the high pressure applied by Tottenham Hotspur has puzzled Arsenal. Harry Kane's two goals and Rob Holding's red card in the first half were enough to decide the final result.
Interestingly, Son Heung-min showed that he was not satisfied with the two goals. The South Korean winger scored the third goal in the 47th minute and could have scored more goals.
Playing well and scoring one goal against Arsenal, Son Heung-min was disappointment. The reason was because the South Korean player was pulled out in the 72nd minute.
Tottenham Hotspur coach, Antonio Conte, seems to have other plans for the winger. However, Son Heung-min actually showed a disappointed expression when he left the field.
"Obviously I want to always play, but what can I do, he's the manager. It's the coach's decision and I have to accept it," said Son.
"He said we have an important game on Sunday tomorrow. It's not a big deal, I'm not angry, just disappointed to have been sent off," he continued.