Thursday, 25 October 2018
Spanish Media Thinks Luis Milla Has No Experience in Spanish Highest Competition
By news-admin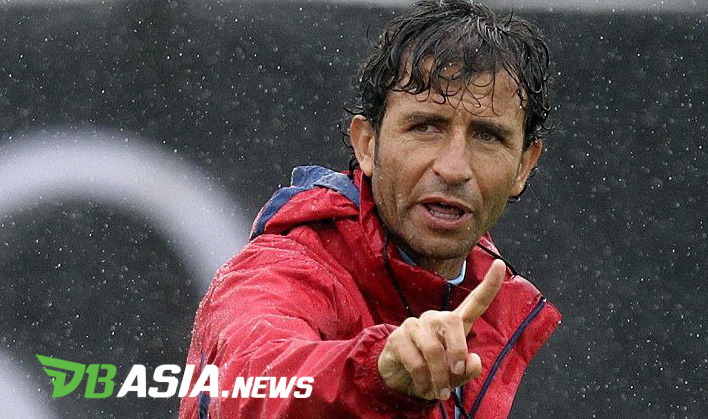 Luis Milla
DBasia.news – Celta Vigo's coaching candidates are becoming the highlight. Some candidates appear to replace Celta Vigo coach, Antonie Mohamed. One of them is the former Indonesia national team coach, Luis Milla.
Spanish media reviewed the candidates of Celta Vigo coach by comparing the quality.
Luis Milla's name is previously announced by a Spanish media, Eldesmarque, a day after confirmation that he won't handle the Garuda squad any longer.
Luis Milla's name appeared after the signal from Radio Vigo. Luis Milla is mentioned as one of the candidates along with Fran Escriba, Oscar Garcia, and the coach lists besides Paco Jemez.
Celta Vigo current coach is threatened after six matches with no victory. The match against Eibar this weekend will be the decisive moment.
In the review in one of the Spanish media, Luis Milla isn't similar to Fran Escriba related to the playing style. Luis Milla considered doesn't support the philosophy.
"But he isn't tested in the first. In second, he had the good result with Lugo and resigned due to the different interest with the board. Meanwhile, his time in Zaragoza is short," AS wrote.
"Recently, he left his position in Indonesia, triggering the rumor of Vigo," the media added.
AS speculated that Oscar Garcia Junyent will be the strongest candidate. Even though he never handle any Spanish professional club, Oscar Garcia has great experiences with the clubs from Israel, England, Austria, French, and Greece.
Besides discussed Luis Milla, Fran Escriba, and Oscar Garcia, AS also examined the strength and weakness of Paco Jemez and Jorge Almiron.