Tuesday, 23 November 2021
Stefano Pioli Asks AC Milan to Enjoy First Defeat
By db-admin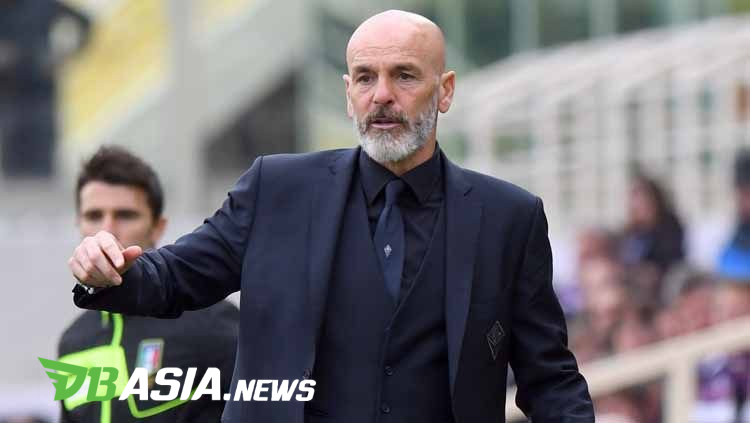 DBasia.news – AC Milan coach, Stefano Pioli, opened his voice after his team tasted their first defeat in Serie A. Pioli is confident that the Rossoneri will turn things around in the next match.
AC Milan felt its first defeat in Serie A this season after falling at the hands of Fiorentina. Il Diavolo Rosso was beaten 4-3. In fact, Milan had left behind three goals first.
Despite losing, Pioli thinks Milan actually performed quite well. However, the Rossoneri were not sharp enough to finish the chances.
"It was a very unusual game. We played well in the first half and shouldn't have been 2-0 down. However, this is football. We didn't score goals and we had to pay for the mistakes," Pioli told Sky Sport Italia.
"The performance in the second half was more characteristic. We tried to avoid defeat and get back on track. However, if you concede four goals, you are more likely to lose."
"The incident led us to this defeat. Because Fiorentina scored four goals in five chances. We should have been more focused and created more chances," said Pioli.
Pioli did not want to enlarge on the first defeat that Milan received. Pioli asked his team to get up in the next game.
"In my view, we have to feel the pain of this defeat and make sure it doesn't happen again. In fact, in this defeat, I believe the team is very strong and will learn."
"The fact that we lost here will give us more enthusiasm to improve in the next match. We did very well not to lose in Serie A. This team has strength, character and what it takes to be in the top position," explained Stefano Pioli.
Currently, Milan is still in second place standings with 32 points. Next, Zlatan Ibrahimovic and his friends will fight in the Champions League by visiting Atletico Madrid headquarters, Thursday (25/11).