Tuesday, 22 November 2022
Strong teams that could be eliminated at the 2022 World Cup
By db-admin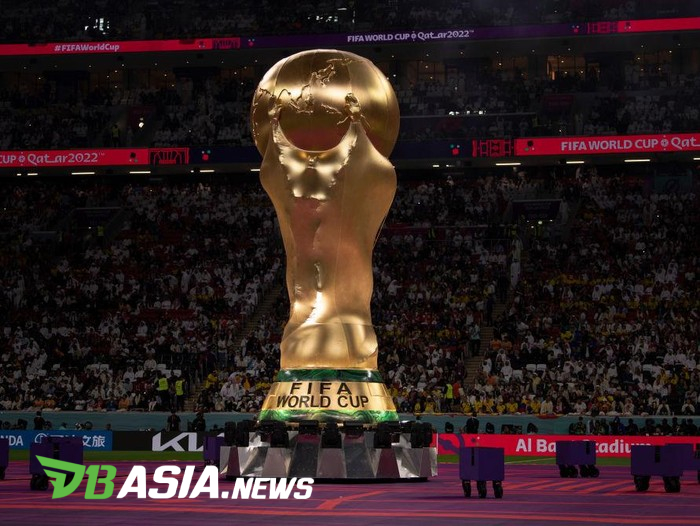 DBasia.news – Status as a strong team in the World Cup is not a guarantee of becoming a champion as it is not easy an easy matter to predict surprises in the World Cup.
Especially for the defending champion team and the famous World Cup, famous for defending champion curse. The reason is, apart from Brazil in the last few editions of the World Cup or from 2006, the defending champion has always had difficulty completing.
In the end their journey ended prematurely in the group phase. Many factors contributed to this, starting from being on the spotlight to the burden of defending the title.
In the latest edition, BolaSkor has also predictions from the editorial team regarding strong teams that have the potential to be eliminated early, or being eliminated in the group phase. Who are they?
Arief Hadi Purwono
"Believe it or not the reigning champion's curse is in fact happening. The exception is Brazil in 2006 being able to advance out of the group phase. France on paper has good and even quality, though they can also be eliminated early in the group phase."
"Watch out for Kylian Mbappe and his ego that can damage the French national team. Not to mention the absence of Pogba and Kante. Apart from them, Portugal can also be eliminated if everything is about Cristiano Ronaldo."
Johan Kristiandi
"For this matter, I choose Germany. It's hard to forget the past, bro. Der Panzer must still remember how bitter it was to be beaten by Shin Tae-yong's (South Korea) team at the 2018 World Cup. In the end, they were eliminated first."
Taufik Hidayat
"England is a strong candidate to be eliminated in the group phase. Even though they were able to score a goal against Iran, I'm not sure Southgate's team can win when they meet the United States and Wales."
Andhika Putra
"Belgium seems to be running aground in the group phase. Many say they are the golden generation, but it seems the gold is rusty."
Yusuf Abdullah
"There is a possibility that Portugal will have difficulty to qualify from Group H. Ghana, Uruguay and South Korea could prevent Portugal from qualifying."
Tengku Sufiyanto
"Krosia and Uruguay are strong teams that can be predicted to fail in the group round. These two teams have a lot of experienced players, but their capacity on the field has decreased."
"Croatia only rely on Luka Modric, who plays at top performance. As for Uruguay, there is Luis Suarez to Edinson Cavani whose quality has declined."
Frenky Aruan
"It could be Germany. Apart from Spain, two other opponents, Japan and Costa Rica could surprise Germany and become a stumbling block. Don't forgot how Germany was back in 2018."
Rizqi Ariandi
"Portugal could be eliminated, especially if (Cristiano) Ronaldo's situation affects the team. They also cannot underestimate Uruguay as the strongest competitor and Ghana and South Korea which might be the teams that will make a surprise in the group phase"