Tuesday, 3 December 2019
The Draw against Aston Villa Frustrates Harry Maguire
By db-admin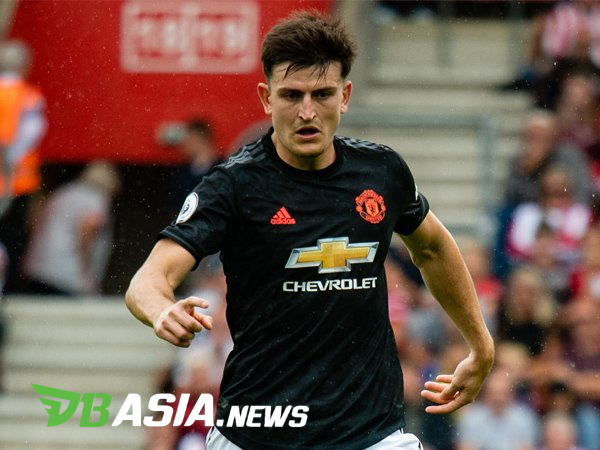 DBasia.news –  The English Premier League Matchday 14th between Manchester United and Aston Villa took place on Sunday (1/12) PM. The 2-2 draw achieved by the two teams has made Manchester United defender, Harry Maguire feel frustrated. He also mentioned the back line of his team needs to be improved as it is easily penetrated by opponents.
In last night's game, United conceded a goal in the 11th minute with a curling strike from Jack Grealish from the left sector, and were only able to equalize through a header from Marcus Rashford who was considered to be Tom Heaton's own goal three minutes before halftime.
United overturned the score in the 64th minute thanks to Victor Lindelof's header to the far post, but Villa only needed two minutes to equalize, with Tyrone Mings defeating David de Gea from close range with a volley kick.
This is the third time in a row that United have failed to win in all competitions, with two of them ending in a draw, and last night's result puts them in ninth place as they have only collected 18 points.
After the match, Maguire stated: "As a defender, this is frustrating. We were not really attacked or the opposing team had a chance to score in the last two matches, but we conceded five. And the attackers have scored five goals and we only gained two points.
"It's disappointing, especially as a defender. This is something we should improve on, but it's not like we let the opposing team have a lot of opportunities today. As I emphasized, Jack scored a classy goal and their second goal came from set pieces, which we need to fix.
"But every time we attack in the second half, I think we can score goals. We inconvenience them. Anthony (Martial) has a golden opportunity, sometimes the ball does not enter the goal. That's what happened today, however, as I said, the first round wasn't good enough.
"The second half is better but it's disappointing to draw at Old Trafford."