Saturday, 1 October 2022
The Facts B=behind Cristiano Ronaldo's declining performance
By db-admin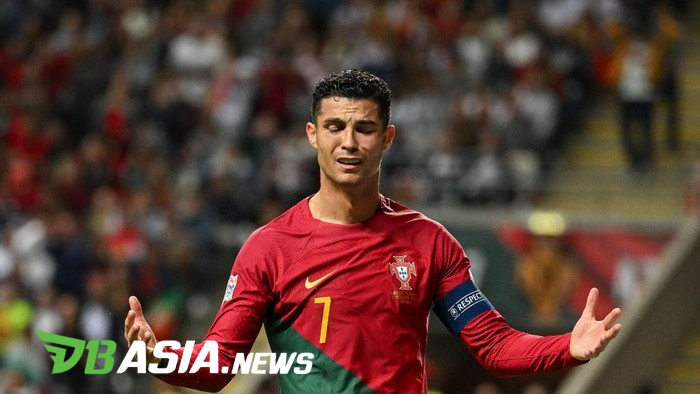 DBasia.news – At the beginning of the 2022-2023 season, Cristiano Ronaldo's performance dropped drastically. Mental problems were considered to be the main cause.
Ronaldo started the new season less convincing. He has only scored 1 goal from the penalty spot in 8 matches in all competitions.
Under the direction of Erik ten Hag, Ronaldo even began to get familiar with the bench. He has only appeared once as a starter in the first six matches.
Ronaldo's performance decline was also seen when strengthening the Portugal national team. The megastar has gone three consecutive matches without scoring goals and failed to lead his country to the semifinals of the 2022-2023 UEFA Nations League.
Initially, the public thought that Ronaldo's decline in performance was normal. At the age of 37, his physical condition has began to decrease.
However, physical factors were not the main cause. Ronaldo's mentality is believed to be still problematic after losing a newborn baby boy on April 18.
Ronaldo's mental problems were made public by the famous psychologist, Jordan Peterson. He admitted that he had been invited to CR7's residence for a consultation.
"He invited me to come and see him. He had some problems in his life a few months ago. A friend sent me some videos and he's been watching them," Peterson said on Piers Morgan Uncensored.
"He also read one of my books and found it helpful. So he wanted to talk (with me)."
"I went to his house and we talked for about two hours. For the most part we talked about what he wants in the future and some of the obstacles he faces."
Peterson did not specify in detail the contents of the conversation with Ronaldo. But it seems that many themes were discussed.
Ronaldo's decision to invite Peterson is proof that he is not okay. Since the death of his son, his performance has gradually declined even though he was still able to score 3 goals in the rest of last season.