Thursday, 29 September 2022
The figure behind Erling Haaland's fitness
By db-admin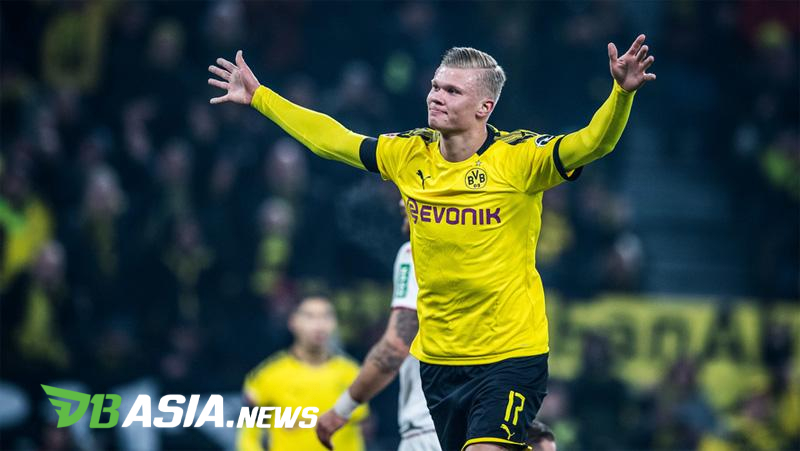 DBasia.news – Erling Haaland, Manchester City striker, has scored 14 goals in 10 matches in all competitions. Predictions about Erling Haaland who will score 40-50 goals this season will also come true.
Man City smartly recruited Haaland from Borussia Dortmund by redeeming his buyout clause of 60 million euros. Haaland is only 22 years old and his development is accelerating, he could well continue Robert Lewandowski's track record as a top striker in Europe.
Haaland completes the puzzle for the Man City squad that does not have a reliable striker after Sergio Aguero left. If Haaland can stay fit, avoid injury, throughout the season it is possible that he can help the club end the wait in the Champions League.
As the saying goes, there is always a great woman behind a successful man, as well as Haaland. But this time there is one male figure who plays an important role in maintaining Erling Haaland's fitness, he is Mario Pafundi.
Sports Therapist
Mario Pafundi was born in Pietragallia, a small town of less than 4,000 inhabitants in Basilicata, Southern Italy. He is currently in a role as a Manchester City sports therapist and has recently joined the Norwegian national team's medical staff.
The goal? Pafundi will continue to regularly monitor Erling Haaland's condition and he has done so in Norway in addition to Man City. Pafundi had a long journey before working in Man City and Norway.
His career did not start from football but bicycles. Pafundi moved to Northern Italy at the age of 15, preparing for a professional career when he wanted to compete in the national competition, but he retired in 2004 to become technical coach for Tim Barloword in England.
He left in 2009 then joined Sky's professional cycling team the following year and there he worked with Bradley Wiggins, Chris Froome and Pafundi compatriot Elia Viviani.
Pafundi worked as a massage therapist until 2016 when he joined Man City's medical staff. He later became a first-team sports therapist and will follow Haaland as well in Norway, including at the 2022 World Cup.
"Norwegian national team Solbakken informed us today that Mario Pafundi, from the Man City medical team, will from now on become our team's medical staff. He also said Haaland will be captain if (Martin) Odegaard is unfit," said football observer, Jaan Aage Fjortoft.
Mario Pafundi is just one example of a figure from Italy working behind the scenes at Europe's top clubs. Other names also exist such as Antonio Pintus, currently at Real Madrid and also part of Antonio Conte's staff at Inter Milan (2020-2021), as well as Gian Piero Ventrone who followed Conte and became a fitness coach at Tottenham Hotspur.
Gianni Bianchi also worked for several years with Bayern Munich, nutritionist, Giuliano Poser is no longer working at this time but helped Lionel Messi's diet in 2013.