Saturday, 3 April 2021
The Game of the Spanish National Team Is Still Considered Less Sharp
By db-admin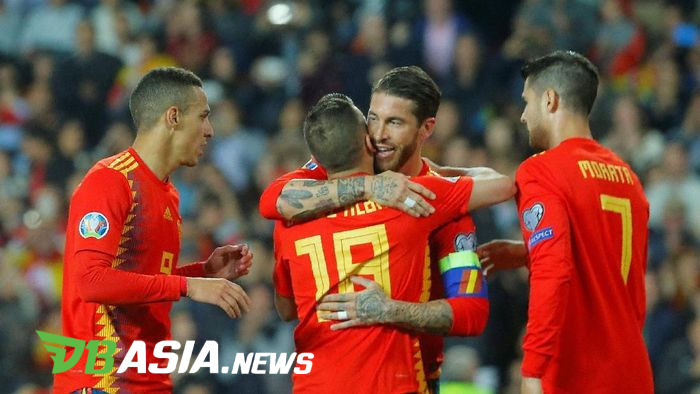 DBasia.news – The Spanish national team under Luis Enrique has shown more and more positive developments. Unfortunately, the Matador Team is currently just not sharp enough.
Spain underwent the 2022 European zone World Cup Qualification with less stability. After being balanced by Greece with a score of 1-1 at home, Spain then won hard over Georgia with a score of 2-1.
The winning goal was created during injury time through Dani Olmo. So, when entertaining Kosovo on the third matchday which was held at the Estadio Olímpico de la Cartuja, Thursday (1/4/2021) in the morning WIB, Spain actually appeared dominant.
Mastering 82 percent of the ball possession, Spain pressed out since the early minutes before finally being able to score a goal in the 34th minute through Olmo, followed by Ferran Torres two minutes later.
Kosovo had time to turn on Big Halimi in the 70th minute, before Gerard Moreno snatched Spain's 3-1 win in the 75th minute. The results are fairly good for Spain because they can at least control Group B with seven points from three matches.
But, looking at the existing statistics, Spain could have won more. This is because Spain has a total of 25 attempts, with 11 of them aimed at goal.
If only Ferran Torres or Alvaro Morata were calmer in completing the opportunity, not only three goals would have been scored. This is certainly a homework for Enrique to complete before the 2020 European Cup.
Because quoted by Opta, the Spanish national team in the second era of Enrique "only" had an average of 1.7 goals per game, compared to his first period which reached 2.8 goals per game.
Even though in his first era, Enrique only handled the team six times. While in the second period, Enrique has gone through 11 matches but only scored 20 goals.
His biggest victory was when he hit Germany 6-0 and Ukraine 4-0 in the UEFA Nations League. While the rest, more often end up with one or two goals scored.
"I am very happy today with the performance of the players. I never doubted that this team would win," said Enrique, as quoted by Marca.