Monday, 11 January 2021
The Manchester United Duo Are In The Top Five Most Valuable Players
By db-admin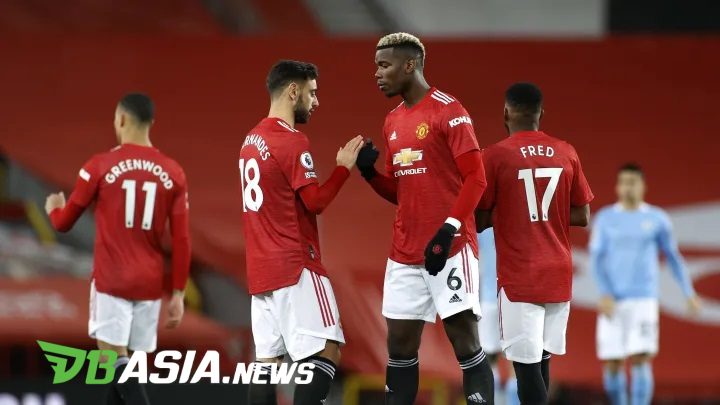 DBasia.news – Center International d'Etude du Sport or better known as CIES returned to release a list of the most valuable players in the world at the beginning of 2021. In the top five, there are two Manchester United players.
CIES has its own algorithm to determine the most valuable players in the world. The remaining contract duration, player age, appearance and economic factors are considered in sorting the list.
At the beginning of 2021, the top position was occupied by Manchester United striker Marcus Rashford. According to CIES, the price for the England international stands at 165.6 million euros.
Second place belongs to Erling Haaland. The player who is rumored to be the target of many clubs has an estimated value of 152 million euros.
In third place lies Liverpool's Trent Alexander Arnold, who has a value of 151.6 million euros. The player born in 1998 was 0.5 million euros ahead of another Man United player, Bruno Fernandes, who was in fourth position.
Meanwhile, the price of the most expensive player in the middle of last year, Kylian Mbappe, fell. In the past, Mbappe had a value of more than 200 million euros, now the Paris Saint-Germain star's price has only touched 149.4 million euros.
The next five players are Jadon Sancho (148.3 million euros), Joao Felix (141.5 million euros), Alphonso Davies (139.2 million euros), Raheem Sterling (136.9 million euros), and Kai Havertz (136 million euros). euro).
Perhaps the question that arises is why Cristiano Ronaldo and Lionel Messi are not included in the CIES version of the list of most valuable players. The remaining contract duration is low and the age of old is considered to reduce the value of the two megastars.
According to CIES 'assessment, Messi is in the 97th place (54 million euros) and Cristiano Ronaldo is in the 131st position (47 million euros).