Sunday, 22 November 2020
The Manchester United Legend Split Over Paul Pogba's Conflict
By db-admin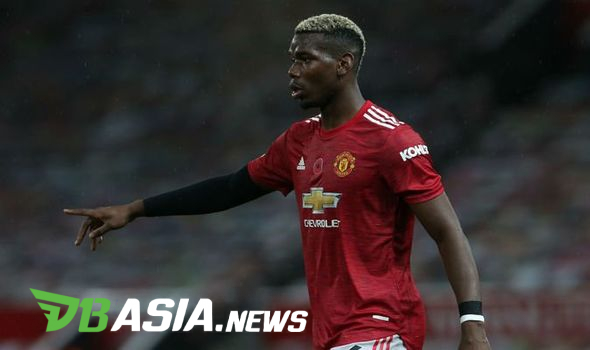 DBasia.news – The conflict between Paul Pogba and Manchester United has heated up again in the last week. The legends of the Red Devils were even divided in response to this situation.
Pogba began to lose his place in Ole Gunnar Solskjaer's Manchester United main squad. He more often appears as a substitute player with changing roles.
This condition frustrated Pogba. He even admitted that he was going through the most difficult times in his football career.
The situation Pogba is currently facing has made a number of Manchester United legends itching to comment. There are those who support but not a few who criticize it.
Gary Neville is on Pogba's side. He hopes that the French midfielder will stay at Manchester United.
"It is a difficult period and Manchester United have not played too well over the last few years. So it doesn't just depend on Pogba's appearance," Neville said as quoted by talkSport.
The same thing was expressed by Gary's brother, Phil Neville. He considers Solskjaer to have wasted Pogba's great talent.
"I still think it's a shame that Pogba can't make the team. For United to win the league, be successful and play the style of football that Ole wants to play, then Pogba has to play," said Phil.
However, the views of the two brothers were in sharp contrast to Paul Scholes and Roy Keane. The former Manchester United midfield duet in the era of Sir Alex Ferguson asked Pogba to immediately leave Old Trafford.
Scholes felt Manchester United would not have suffered a loss had Pogba really left. A tougher attitude was shown by Keane by calling the player unworthy of leading his former club's midfield.
"In the end, Pogba's form has not been very good in the last three or four years he has been here. I'm sure there are many more Manchester United players who can do a job just as well," said Scholes.
"For all of Pogba's talent, he should be in this team. But it's not enough to play in Man United's midfield because he doesn't have the other side of the game to show enough passion," said Keane.
Try to convey a wiser view of another Manchester United legend, Paul Ince. He asked Pogba to introspect himself regarding his current fate, which often warms up the bench.
According to Ince, Solskjaer certainly has strong reasons for choosing to reserve Pogba. One of them must be because there are other players who are better.
"If I'm Paul Pogba, I sit on the bench thinking that Fred, Scott McTominay and Bruno Fernandes all play in midfield and I sit on the bench? There must be something wrong with me," said Ince.
"Bruno Fernandes has come and shown what needs to be done to become a Man United player. He has performed consistently and Paul Pogba has not done that and that is the reason he finds himself on the bench."
Pogba is believed to be leaving Manchester United at the end of this season. Real Madrid and Juventus are the two strongest candidates for the club he is aiming for.