Friday, 2 April 2021
The positive thing Behind Cristiano Ronaldo throwing the captain armband
By db-admin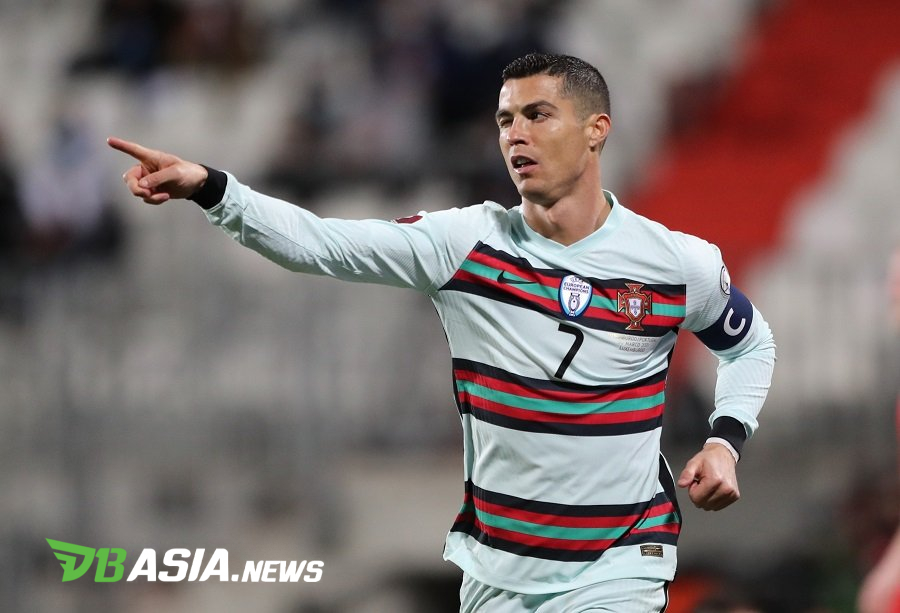 DBasia.news – The news regarding the world's great figures is always interesting news. It happened to Cristiano Ronaldo after he threw the captain's armband in Portugal's match against Serbia some time ago.
In the 2022 World Cup Qualifying group match which took place on March 28, the match ended in a 2-2 draw with Nikola Milenkovic's red card drama and also a ghost goal scored by Ronaldo at the end of time.
Ronaldo fired on target and the ball crossed the goal line before being swept away by the Serbian defender. Ronaldo took it as a goal but the referee said otherwise and even gave Ronaldo a yellow card.
After the match ended Ronaldo threw his captain's armband on the ground as a form of frustration, while the match referee apologized for it. It happened because there was no goal line technology and also VAR.
"It was an overreaction. He (Ronaldo) shouldn't have acted that way," Juventus legend Alessandro Del Piero told ESPN.
"It's okay to be angry and talk about it with the referee. But throwing the armband and walking like that is too much for someone who is the captain of the team and represents an iconic figure like him."
"I also understand the moment, the importance of the match and also the personal ambition he gives in everything he does."
Ronaldo has been criticized a lot for his attitude, but behind the action of throwing the captain's armband there is a humanist side that follows, which can even save the lives of a young child.
Cristiano Ronaldo's captain's armband auction
Starting from a stadium worker who took the captain's armband that Ronaldo threw, he donated it to a children's organization, an organization that is intended to raise funds for a six-month-old boy who comes from Serbia.
The child sufferes from a spinal muscular atrophy (SMA) or a genetic muscle-nerve disease, characterized by muscle paralysis. He needs 2.5 million euros for treatment and surgery. The fundraiser was helped greatly by Ronaldo's captain's armband being auctioned.
Telegraph, the Serbian media reported that in the first few hours the captain's armband was auctioned off, a national record had broken in the sports equipment category.
Seeing the large number of enthusiasts in Ronaldo's captaincy, which will have a high and historic value in the future, sooner or later the funds needed for the child will be sufficient.