Wednesday, 12 January 2022
The reason the referee annulled Aston Villa's goal was revealed
By db-admin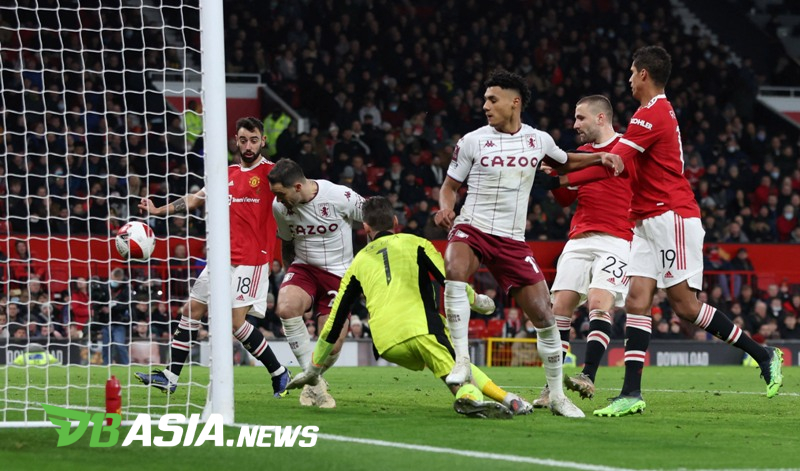 DBasia.news – Aston Villa's one goal against Manchester United was disallowed by a Video Assistant Referee (VAR) decision. What is the basis for this decision?
MU played against Villa in the FA Cup third round match at Old Trafford, Tuesday (11/1/2022). Scott McTominay's single goal led Ralf Rangnick's squad to advance to the next phase.
Villa also fought. They scored two goals against David de Gea in the second half, but all were disallowed. Especially for Danny Ings' goal in the 50th minute, referee Michael Oliver with the help of VAR took almost 4 minutes to make sure the goal was invalid.
The public thought the goal was annulled because Ings was caught offside. But Oliver seemed to have been looking at something else. Quoted by the BBC, it was Jacob Ramsey who was considered to have stood in an offside position. But is that enough, given that Ramsey isn't chasing the ball?
Let's look again at the 'goal' process, which started with a free kick released by John McGinn. The ball then went to Ezri Konsa. At that time, there was Edinson Cavani who also wanted to win the ball, but he fell because he hit Ramsey.
Ramsey, who was standing with his back to MU's goal, seemed more focused on chasing Cavani away than chasing the ball because Konsa was already there. The ball that Konsa fed then led to Ings' goal, which was eventually cancelled.
Oliver's decision refers to rule number 11 regarding offside issued by the FA. One of the points is that it reads as follows:
"In situations where:
A player who moves from, or stands in an offside position and then blocks the opponent's path and interferes with the opponent's movement towards the ball, this condition is declared offside if it affects the opponent's ability to play or win the ball. If the player moves into the opponent's path of movement and blocks him, then he must be sancrioned according to rule 12."
The situation when blocking Cavani was what resulted in Ramsey's offside taking effect. What do you think?