Tuesday, 12 January 2021
The Sharpness duel between Edin Dzeko and Romelu Lukaku
By db-admin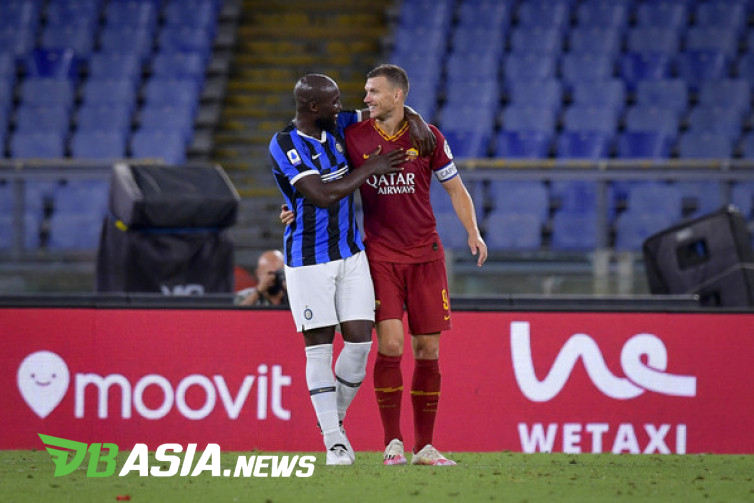 DBasia.news – AS Roma will host Inter Milan in the 2020-2021 Serie A continued match at the Stadio Olimpico, Sunday (10/1). The match will be the stage for Edin Dzeko to fight against Romelu Lukaku.
Judging by the temporary standings, the two teams are in close proximity. Inter are in second place with 36 points, while Roma are in third place with 33 points.
In the duel, it is predicted that Inter Milan will again rely on Romelu Lukaku as a goal machine. The striker is fully recovered and ready to appear from the start.
From the host's side, Roma are predicted to rely on Edin Dzeko to gain goals. Hopefully the striker's playing time and sharpness would make a difference.
So, what about Lukaku's sharp duel against Dzeko? Here's the review.
In terms of productivity, Lukaku is still superior. This season, the striker has scored 12 goals in 15 Serie A matches. Meanwhile, Dzeko has scored seven goals in 13 matches.
Meanwhile, regarding the style of play, both have similarities. Lukaku and Dzeko are both the main attacking types. Both are the goals of the team to build attacks.
Lukaku and Dzeko are also the bouncing walls for the ball. Usually, the ball will be directed at the two strikers, then the other players will open up space.
For matters of physical strength, Lukaku appears to be superior. Apart from being younger, Lukaku also has a stronger physical posture.
However, don't underestimate Dzeko from that point of view. As Dzeko also has the ability to keep the ball well using his posture.
Comparing Lukaku and Dzeko's sharpness is also inseparable from the players around them. Dzeko has Lorenzo Pellegrini and Henrikh Mkhitaryan who are ready to provide support.
Meanwhile, Lukaku was accompanied by Lautaro Martinez on the front lines. On the other hand, Achraf Hakimi and Ashley Young are ready to provide feedback from both sides.
It will be interesting to see if Lukaku or Dzeko will shine in the match.