Wednesday, 12 June 2019
Thibaut Courtois' Greetings to Eden Hazard at Real Madrid
By news-admin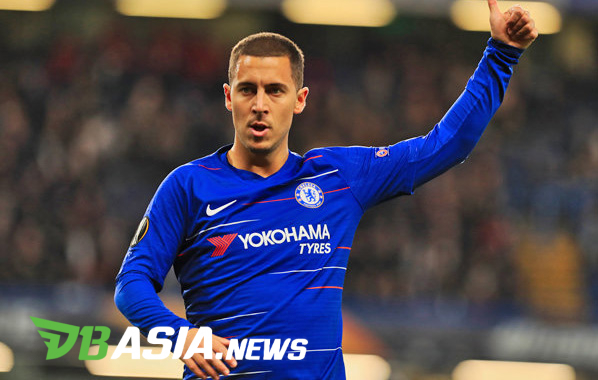 Eden Hazard
DBasia.news –  Thibaut Courtois became the happiest and most enthusiastic figure when Real Madrid confirmed Eden Hazard's arrival. Courtois said Hazard had joined the world's best club.
Thibaut Courtois has a close relationship with Eden Hazard. Both had become teammates at Chelsea before Courtois moved to Real Madrid in the summer of 2018.
In addition, both of them are partners from the same country and often work together to defend their country. Eden Hazard is captain of Thibaut Courtois in the Belgian national team.
Now, both are reunited at Real Madrid. This condition is when after Eden Hazard decided to follow Thibaut Courtois from Chelsea to Santiago Bernabeu.
Thibaut Courtois also welcomed Eden Hazard with open arms. The Belgian national team goalkeeper stated that Hazard has came to the world's best soccer club.
"Welcome to the best club in the world," Thibaut Courtois wrote while uploading photos with Eden Hazard through his social media account.
The combination of the two produces quite a number of titles. During his time at Chelsea, Thibaut Courtois and Eden Hazard produced two Premier League trophies and one FA Cup and an English League Cup respectively.
In addition, Thibaut Courtois and Eden Hazard are vital figures in the Belgian national team at the 2018 World Cup. In the event, they are ranked third.
At present, it is unknown how much Eden Hazard is worth. However, according to the Transfermarkt website, Real Madrid paid 100 million euros to release Hazard.