Tuesday, 23 February 2021
Thomas Tuchel is worried about his short contract with Chelsea
By db-admin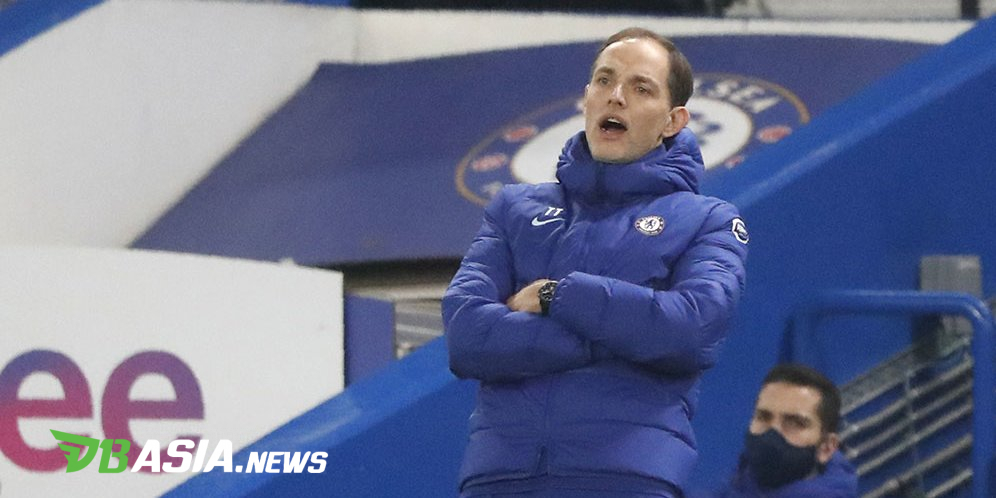 DBasia.news – Chelsea manager, Thomas Tuchel admits he is worried about his short 18-month contract at the club. However, the German manager accepted it because he understood the traditions at Chelsea.
Tuchel (47 years old) was appointed to coach Chelsea after the club fired Frank Lampard. The dismissal follows the inconsistency of Chelsea's performance who has been in ninth place despite spending 222 million pounds to recruit players.
Tuchel made his debut when Chelsea were held to a goalless draw against Wolverhampton Wanderers at Stamford Bridge. With an 18-month contract, it is feared that Tuchel will have difficulty forming the team he wants.
The contract tends to be different from the previous managers' contracts. However, Tuchel understands Chelsea's tradition of frequently dismissing coaches if the management sees the team's performance does not match expectations.
"I want to be very honest with you, at first it was worried, I was a little like 'Oh, why 18 months?'. And after one minute I thought 'What has changed?'," Said Tuchel as quoted by Goal.
"What changed? If they give me four and a half years, they (can) fire me. If they are unhappy with me, they will fire me. And if they give me four and a half years they will include that clause when they fire me, they'll pay me. "
"So where can I be sure that I will be there for four and a half years? I can't. That is the truth at this level. What is the role of the coaches at the moment? Are we in charge of the whole team and transfers too, or not, are we completely free in everything we do or not? "
"Are we only responsible for bad results or good results? What is this role and where do we belong?
So I decided not to worry too much, be brave enough to go on this adventure, because it was very clear that I wanted to do it and I didn't want to miss the opportunity. "
"It's also my character to believe more in opportunities than in risks. For me personally, there is nothing to be afraid of. I am very grateful to do this work at this level and I don't want to waste my time thinking about risks," added Tuchel.
In the end, the former Borussia Dortmund and PSG coach saw the opportunity to train Chelsea and a career in England as an opportunity that was too dear to miss. Tuchel became Chelsea's 13th manager in the Roman Abramovich era.