Tuesday, 14 March 2023
Though he rarely scores goals, this is the reason why Wout Weghorst is often played
By db-admin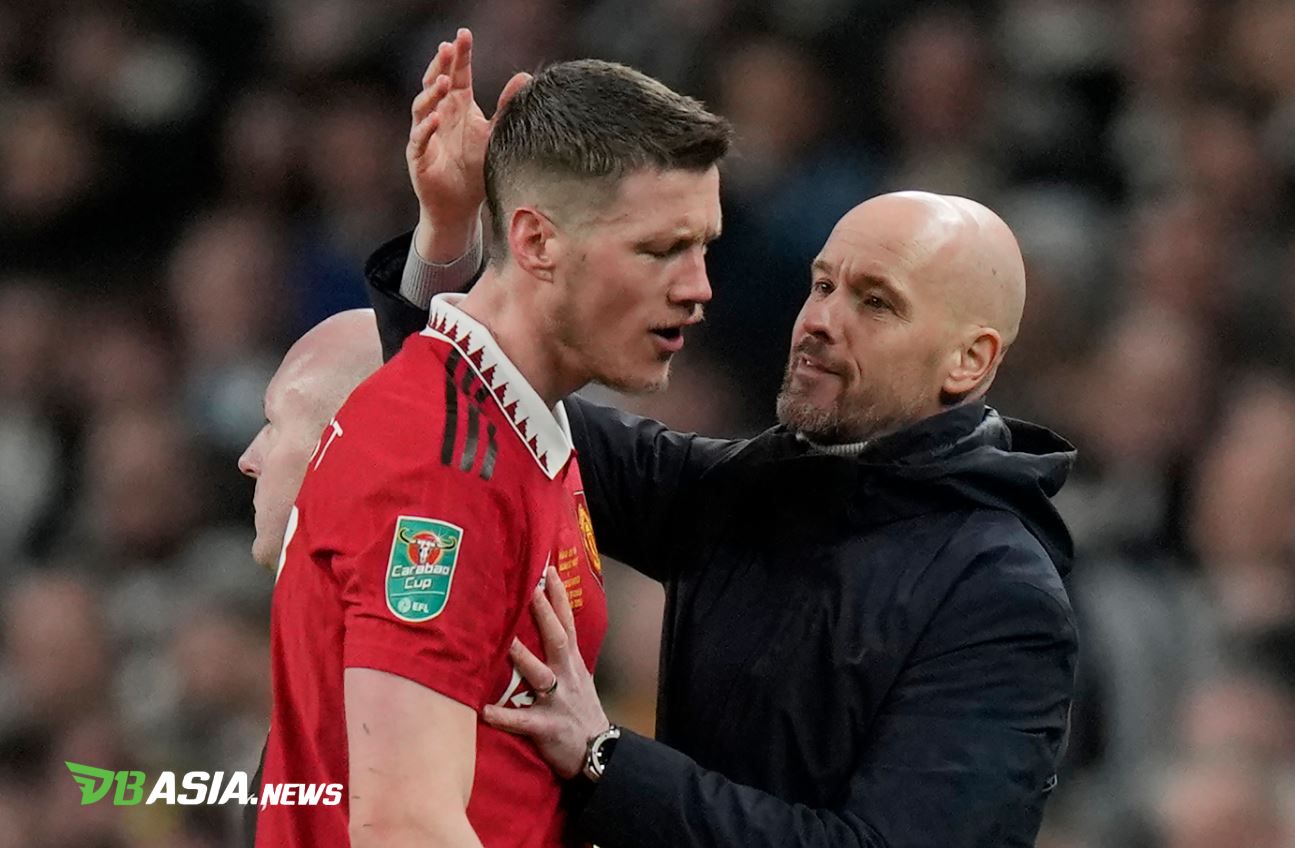 DBasia.news – The 30-year-old Dutch striker, Wout Weghorst hasn't been Manchester United's best signing this season but he is needed by the club collectively. Weghorst arrived on loan in January 2023 from Burnley.
Weghorst arrived in January alongside Marcel Sabitzer and Jack Butland, completing Erik ten Hag's side's summer signings after Lisandro Martinez, Casemiro, Tyrell Malacia and Antony.
The former Besiktas player came to fill the slot left by Cristiano Ronaldo after his contract was terminated, also to replace the injured Anthony Martial. So far Weghorst has played 15 times in all competitions with Man United and has only scored two goals.
Judging from his role as a striker, his number of goals was minimal, but Ten Hag continued to trust him to play. The Dutch coach explained the reason for continuing to play Weghorst even though he rarely scores goals.
"He (Weghorst) is physically able to play a lot of games, he's a fit player, he's recovered well," Ten Hag said as quoted by Goal.
"I expected him to play a lot but obviously we had an injury to Anthony Martial so that was the main reason he was in every game from start to finish."
Moreover, there are other aspects of Weghorst's game that keep him playing, namely his work ethic and the way he suppresses opponents so that the style of football that Ten Hag is trying to apply goes well. Weghorst has even played as an attacking midfielder.
"As you can see he was often in the right position and he fell short but he kept going and he showed great personality and character," added Ten Hag.
"In this game, he was able to get his goal early. He stayed focused, he kept working, he kept putting himself in the right position and in the end he got his goal and his prize," he explained.