Thursday, 11 October 2018
Three European Players Support Taiwan
By news-admin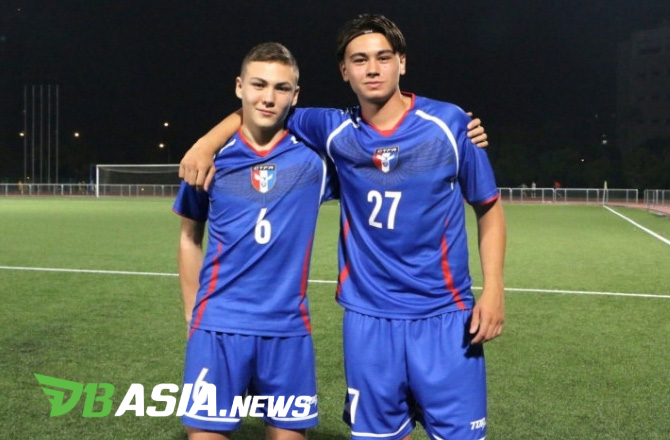 DBasia.news – The U19 Indonesia national team will face a difficult match in the U19 Asian Cup. Apparently, one of the opponents of U19 Indonesia national team in the Group A of 2018 U19 Cup are Taiwan, that will be supported by at least three foreign players.
They are William Rupert James Donkin, Karl Fredrik Hu Josefsson, and Miguel Filip Sandberg. Those three have been doing the football career in Europe.
William Rupert James Donkin is the young player in England club, Crystal Palace. He is 17, his father was British and his mother was from Taiwan.
The midfielder was once called up by the senior national team of Taiwan under Gary White. William Rupert James Donkin would join the squad on October 7, later than the others who have been preparing since September.
Meanwhile, the other two players come from the Sweden League. Karl Fredrik Hu Josefsson as the defender and Miguel Filip Sandberg in the midfielder position, both are Swedish-Taiwan.
Karl Josefsson and Miguel Sandberg have been joining Wang Jiazhong squad. The adaptation also went well.
Meanwhile, U19 Taiwan national team will have two friendly matches against the local time before leaving to Indonesia. The domestic league Tatung champion and Royal Blues will be the test.
The U19 Taiwan national team will start the Group A match by playing against the host Indonesia on October 18. After that, they will play against the United Arab Emirates on October 21 and Qatar on October 24.
"Three teams in the qualification round are the challenges. In the end, we will concentrate on the collaborative strategy and the prominent players," Wang Jiazhong said.