Thursday, 26 November 2020
Timo Werner Considered Tired to Continue Playing at Chelsea
By db-admin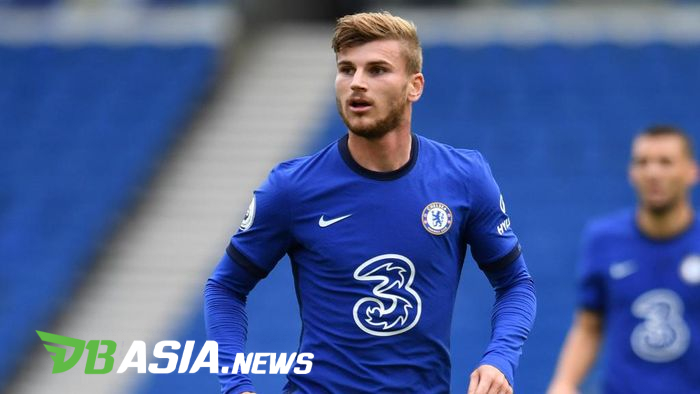 DBasia.news – Chelsea manager Frank Lampard is considered to be facing a big dilemma ahead of the Premier League match against Tottenham Hotspur. The dilemma concerns Timo Werner.
Werner had an outstanding start to his career at Chelsea. The 24-year-old player came to England with a high reputation after he became a mainstay at the Bundesliga club, RB Leipzig.
Since coming to the Premier League, he has scored four league goals and three in the Champions League. In addition, Werner also scored in the League Cup match against Spurs.
The Blues will meet Tottenham Hotspur again this weekend, in a crucial league battle. Frank Lampard is also in a dilemma regarding what to do with the German star.
If Werner is fresh and able to play on all cylinders, it will not be questioned whether the young forward will make it to the roster. However, in the two matches played by the Blues, the Germany international looked exhausted and his failure to score against Rennes was a testament to how exhausted Werner was.
Werner has been a regular at both his club and the national team this season, leaving him no time to rest in between. He played as a starter in 14 matches played by Chelsea, since the start of this season. As for the German national team, Werner has played in five UEFA Nations League matches.
Now, Frank Lampard also faces a big dilemma, whether he needs to play Werner in the match against Spurs, or should he rest him. Even the 43-year-old coach also wondered if he should do it when his team met the Spurs who are now under the care of Jose Mourinho, who is a former Chelsea coach and who was also Lampard's mentor.
Now, revealed Football.London, Chelsea still have five days of preparation before they compete in the next match. Of course, that time will be enough for Werner to really recover his condition, so it is very likely that he will not be substituted by Lampard when they host the Spurs.
Especially after becoming Jose Mourinho's squad, Chelsea will head to Sevilla to play again the Champions League Group E phase match which will determine which team is in the top position of the group.
Frank Lampard also has to find the right time to be able to rest one of his star players, so that he will come back refreshed and ready to compete again.