Monday, 21 November 2022
Two Argentina National Team stars wont appear at the 2022 World Cup
By db-admin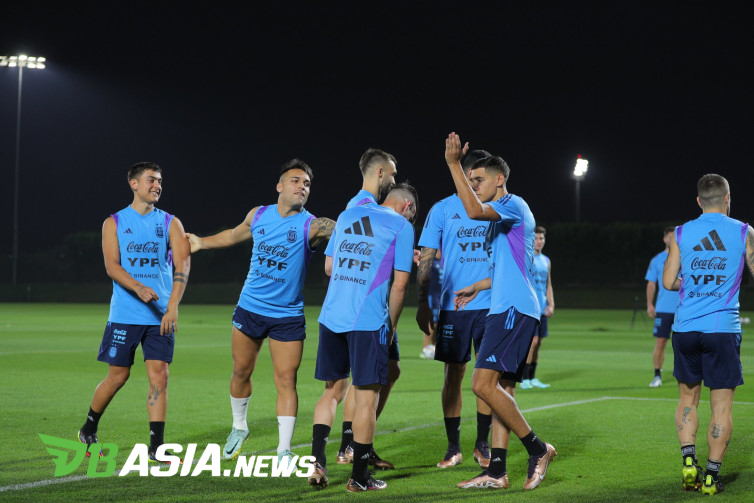 DBasia.news – The Argentinian national team has made an overhaul ahead of the inaugural match of the 2022 World Cup. Two Albiceleste stars will not appear in Qatar.
The coach of the Argentine national team, Lionel Scaloni, has actually selected the 26 best players to compete in the 2022 World Cup. However, he did not rule out changing the team composition due to a number of injury cases.
"There is a possibility that the list of 26 players for the World Cup will change. We'll see," Lionel Scaloni told Sport.
Scaloni's words immediately became a reality shortly after. Nicolas Gonzalez and Joaquin Correa officially dropped due to injury.
Gonzalez did come to Argentina's training camp with a thigh muscle injury. This problem has made him absent since the end of last October.
Meanwhile, Joaquin Correa experienced a more tragic fate. The Inter Milan striker suffered an achilles injury during a training session with the Argentina national team.
Both players will not be fit to appear in the World Cup. Scaloni immediately looked for a replacement.
But at this time, Scaloni has only brought in one new player. Angel Correa has been chosen to fill Nicolas Gonzalez's position.
While Joaquin's replacement has not been decided. Alejandro Garnacho and Jose Paradela were mentioned as the two strongest candidates to be entered.
Argentina's problems have not completely stopped at these two players. Paulo Dybala and Papu Gomez are still racing against time to recover from injury.
Each participating team is still allowed to replace injured players one day before the first match. It is possible that Argentina's line-up will later change.