Thursday, 26 July 2018
U-16 Malaysia Timnas Send Serious Signal in the 2018 U-16 AFF Cup
By news-admin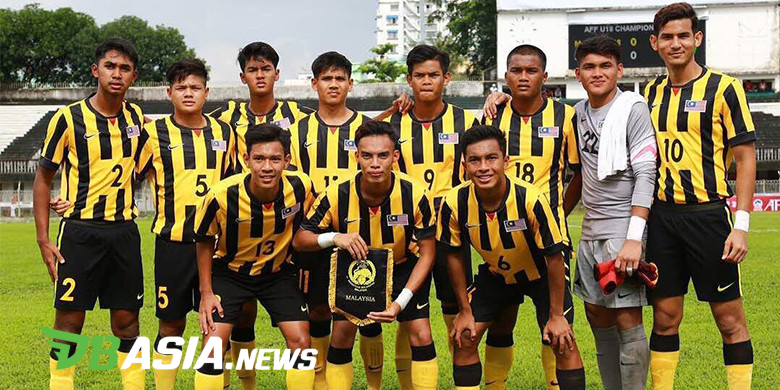 DBasia.news – Malaysia once again sends the signal to be the champion of U-16 level in the AFF. The previous champion was on Malaysia U-19 Timnas during the 2018 U-19 AFF Cup.
Same with the U-19 AFF Cup, the U-16 will also be conducted in Indonesia. Gelora Delta Stadium in Sidoarjo and Gelora Joko Samudro will be the venue.
The U-16 Malaysia Timnas will join the group B along with Thailand, Singapore, Laos, and Brunei Darussalam. Meanwhile, Indonesia as the host will be in group A with Vietnam, Myanmar, Kamboja, Timor Leste, and Filipina.
Malaysia deserves the superior status in group B considering the friendly match result recently. The last one, U-16 Malaysia Timnas succeed to beat India 309 during the friendly match in Bukit Jalil Stadium, Malaysia, Monday (23/7). India was defeated by Thailand 1-2 during the friendly match on Friday (20/7).
Three U-16 Malaysia Timnas goals were presented by Raimi Shamsul (26′), Harith Naem Jaineh (88′), and Luqman Hakim Shamsudin (91′). That happened after beating Kamboja 4-0 through the goals from Marwan Abdul Rahman (22′), Harith Naem (36′), Luqman Hakim (61′), and Alif Daniel (89′).
During the previous friendly match, the U-16 Malaysia Timnas also succeeded to beat Indonesia 4-3 in Petaling Jaya (6/7). Previously, South Korea defeated them 0-2 and 0-4 in Bukit Jalil on July 11 and 17.