Friday, 7 December 2018
Defeating the Defending Champion, Malaysia to the 2018 AFF Cup Final
By db-admin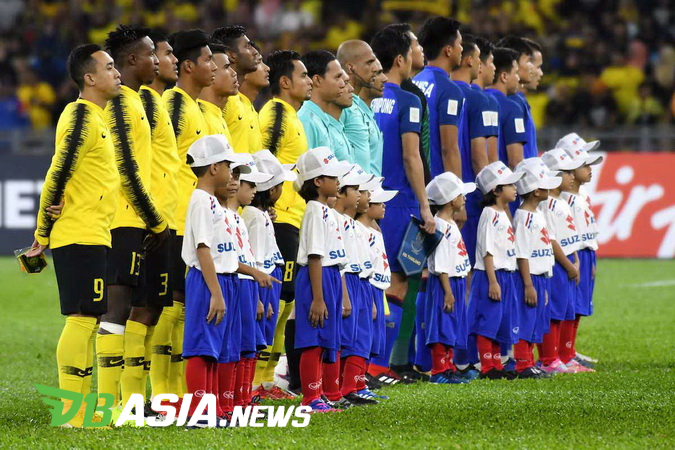 Timnas Thailand and Malaysia
DBasia.news – The defending champion of AFF Cup, Thailand national team, got eliminated in the semifinal round after the losing goal aggressivity against Malaysia national team who played draw against them at Rajamangala Stadium, Bangkok, Wednesday (5/12) with a 2-2 score.
The result made them played draw 2-2. Malaysia national team could make it due to the goal after playing 0-0 at Kuala Lumpur on December 1st.
In that match, Thailand national team led the match responding to the threat at 11′. Thitipan Puangchan scored the goal at 21′.
The goal was created from the cross passing from Mongkol Tossakrai's heading. The ball was headed by Thitipan Puangchan and entered the goal after pushed by Irfan Zakaria.
The ball from Adisak Kraisorn at 23′ could be countered. Thailand kept on attacking while Malaysia responded.
The score became draw 1-1 after Syahmi Safari released the goal at 28′. The ball couldn't be anticipated by Chatchai Budprom.
Malaysia national team tried to score by Safawi Rasid at 31′ but it was too weak. Mohamadou Sumareh's kick at 44′ missed the target.
Thailand and Malaysia national team tried to beat one another since the second half. Thailand created another goal at 63′.
Pansa Hemviboon created the second goal after the free kick from Sumanya Purisai hit the crossbar.
Malaysia national team equalized the score at 71′. Norshahrul Idlan Talaha brought the score to be 2-2.
Pansa's heading hit the crossbar at 83′. Thailand national team tried to score the decisive goal but failed at 91′.
Thailand national team got the golden chance when the referee pointed the white spot at 93′. Adisak Kraisorn's penalty kick went too far at 95′. The score stayed 2-2 until the end.
During the final at 11th and 15th of December, Malaysia would meet the winner of Vietnam and Philippines semifinal match winner. Vietnam have aggregate 2-1 before serving the Philippines at Hanoi, Thursday (6/12) in the second leg.
Squad Composition
Thailand: Chatchai Budprom, Philip Roller, Chalermpong Kerdkaew, Pansa Hemviboon, Korrakot Wiriya Udomsiri, Tanaboon Kesarat, Thitipan Puangchan, Sanrawat Dechmitr, Mongkol Tossakrai, Adisak Kraisorn, Supachai Chaided
Malaysia: Farizal Marlias, Syahmi Safari, Aidil Zafuan, Shahrul Saad, Nazirul Naim Che Hashim, Mohamadou Sumareh, Syamer Kutty Abba, Akram Mahinan, Safawi Rasid, Norshahrul Idlan Talaha, Azquan Adha