Tuesday, 30 October 2018
U19 Indonesian National Team Considered Great in Ball Possession and Dribbling
By news-admin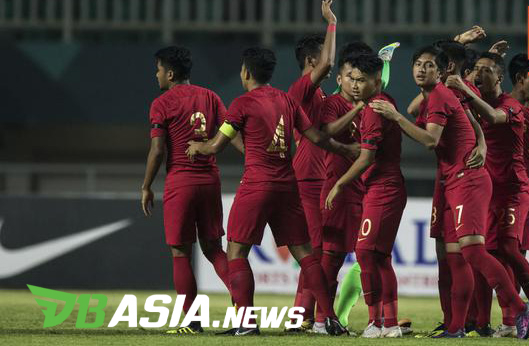 Indonesia National Team
DBasia.news – U19 Japan worked hard to defeat U19 Indonesia national team in the quarter-final of U19 Asian Cup at Gelora Bung Karno Main Stadium, Sunday (28/10). Takefusa Kubo and friends won with a 2-0 score.
U19 Indonesia national team are considered as a great team. Especially in the technique of ball possession and dribbling. The opinion came from U19 Japan coach, Masanaga Kageyama.
In the first half, U19 Japan dominated at 41′ by Higashi Shunki. After the break, Kageyama squad got overwhelmed responding to the host.
"In the second half, I'm worried because U19 Indonesia national team are great in dribbling. Meanwhile, our strength is passing," Kageyama said.
In the second half, U19 Japan relied on the counter-attack. The gap in U19 Indonesia national team defense could be seen. Taisei Miyashiro sealed the 2-0 victory at 70′.
The result brought U19 Japan to qualify for the semifinal of U19 Asian Cup and went to the final of U20 World Cup next year.
"Qualifying for the U20 World Cup is our target. We try to be the champion," Kageyama said.