Friday, 30 April 2021
UEFA President Challenges Jurgen Klopp to Cut Salaries
By db-admin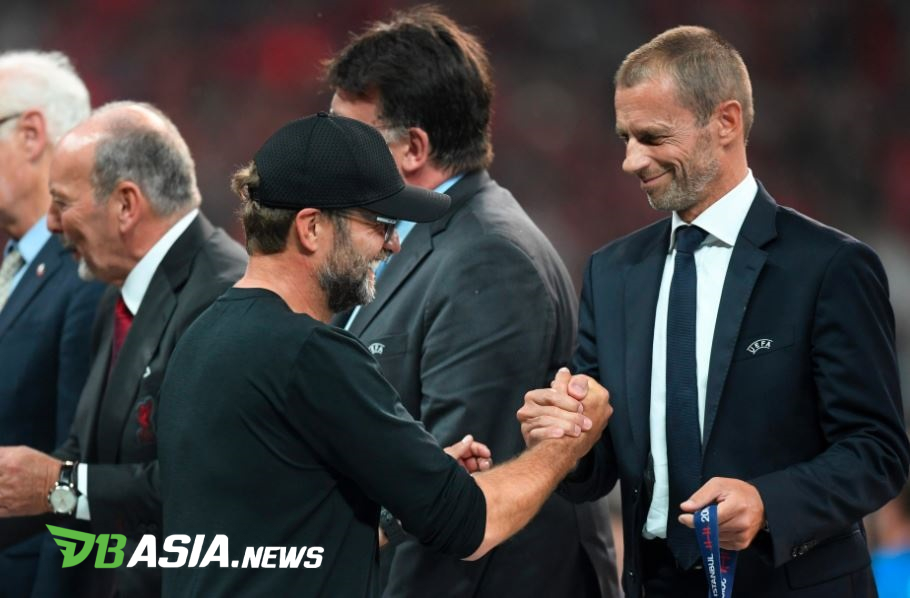 DBasia.news – UEFA President Aleksander Ceferin responded to the words of Liverpool manager Jurgen Klopp who criticized the new format in the Champions League. Ceferin even 'challenged' Klopp to cut his salary.
It started with the reforms of the Champions League, which Ceferin said, with 36 teams (out of 32 teams). The change in format changed the group stage to a pre-knockout league, increasing the number of games for each team.
The new Champions League has yet to be implemented and Klopp already sees the risk of an overcrowded schedule and potential fatigue for players. He can't stop thinking about UEFA.
"10 games, not six and don't know where to put it. The only people who have never been asked are the coaches, players and supporters (by UEFA)," said Klopp.
"UEFA doesn't ask us, the Super League doesn't ask us. It's always 'Play more games'. The new Champions League, what's the reason? Money… I don't know how we have to handle more games."
"You can't have 20 teams in one league, two tournament competitions, 10 international matches before Christmas. These things can't happen," he added.
It didn't take long for Ceferin to reply to him during an interview with the Daily Mail. According to Ceferin, the changes were made to save the financial crisis of European clubs, especially in the midst of the corona virus pandemic.
The matches in the Champions League could remain as they are or be reduced, but Ceferin thinks there is a risk that the salaries of players and coaches will also decrease.
"Some coaches and players say there are too many games. There are always fewer games but also the salaries of the players and coaches have to adapt. You can't produce less and earn more all the time," Ceferin replied.
"I read some people saying 'We don't want more games.' I'm fine with that, really. If the Champions League remains like that, it will still be the best competition in the world."
"Our reforms are happening because the club needs help responding to the financial crisis. We can continue as is but the club is going out of business. And who are hurting the most? Their fans."
"So while I understand what some people are saying, I would ask them, 'What's the solution?' We believe the reforms we carry out will benefit everyone."
"But we have made it clear that they are not fully prepared so, if those people have a better idea that protects the future of football as well as ours, I will listen," concluded Ceferin.