Monday, 18 January 2021
Wayne Rooney Retires, Officially Becomes the Permanent Manager of Derby County
By db-admin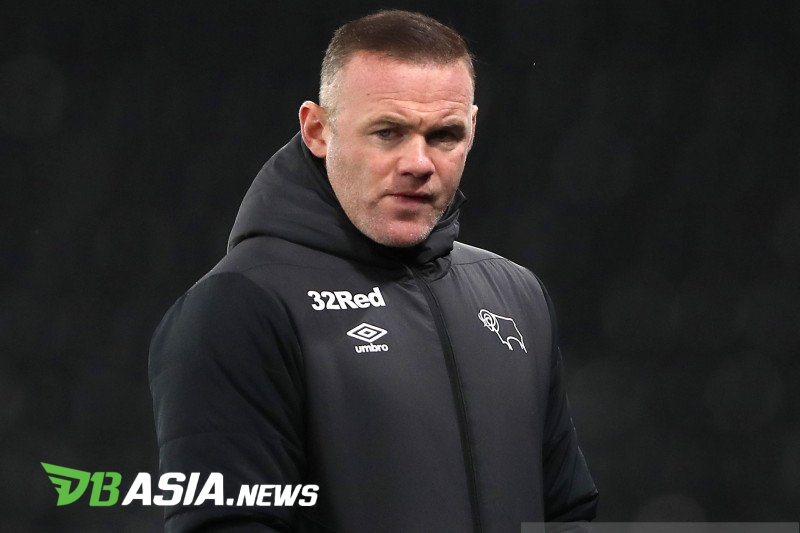 DBasia.news – Manchester United and England legend Wayne Rooney decided to hang up his boots from football. He is now officially the permanent manager of Derby County.
"For me, to try and help the club (Derby) return to its former glory is a great opportunity. My future is in management," said Wayne Rooney as quoted from Goal.
"I have had a great career with several ups and downs, but I'm not going to change anything. But now, I want to write history in my managerial career. My whole life has been playing football, so I'm lucky to still be a part of it. It's a new chapter for me."
"Will I miss playing? Of course, but time does not stop. I have my time, this is the time for the younger generation to have their time and I guide them," he said.
One of England's most successful players. Despite not winning the prestigious title with the England national team, Rooney left a golden record with his status as the all-time top scorer of England and also Manchester United.
Packing 120 caps and 53 goals with England through great success in his career when defending United in mid-2004-2017. During those 13 years Rooney won 16 trophies including five Premier League titles, three League Cups, one FA Cup, one Champions League and the Europa League.
Rooney left United with a score of 253 goals in all competitions, with Sir Bobby Charlton's goalscoring record as United's all-time top scorer. His 208 goals also made him the second all-time top scorer in the Premier League.
"One of the great footballers of our time has retired. It's not an easy moment for any player, but Rooney is enjoying a truly beautiful career on the pitch. Wish him success off the pitch with Derby. Good luck and good luck," he said. Gary Lineker.
Even the Liverpool legend, who in fact Manchester United's rival, Steven Gerrard, also gave Rooney a tribute. Both are colleagues and compatriots who have also given their all for England.
"It is an honor to share the pitch with Rooney, an extraordinary player and also a great lad. All the best with your future and good luck with Derby," added Gerrard.
The remarks did not only come from his compatriots but also his former United teammates, such as Robin van Persie and Ander Herrera.
"Congratulations on your incredible career, my friend Rooney! Thank you for the great moments both on and off the pitch. I will forever remember that help and much more. I wish you all the best with your next steps and I believe you will. will be a fantastic manager," added Van Persie.
"I am proud that I will always be able to say that I played with Rooney. Enjoy your retirement, legend," added Herrera.