Saturday, 11 September 2021
Wayne Rooney: With Cristiano Ronaldo, Manchester United has a Chance to win the title
By db-admin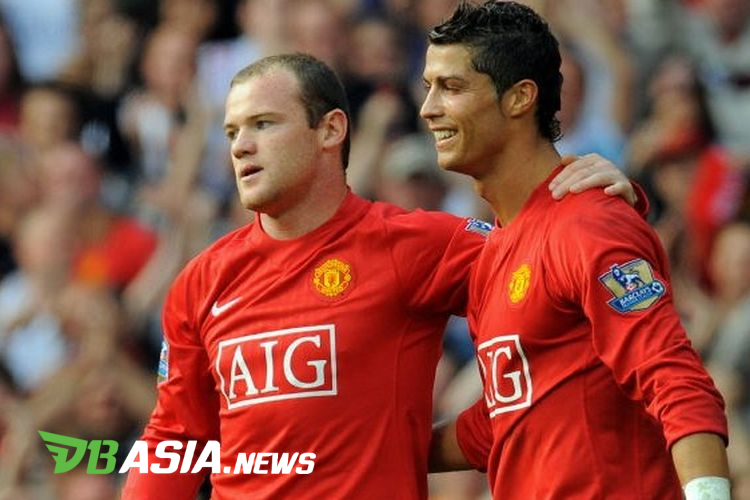 DBasia.news – Former Manchester United star Wayne Rooney believes his former team could compete for the Premier League title with the return of Cristiano Ronaldo to the squad.
Ronaldo and Rooney shone together at Old Trafford, winning three successive league titles between 2006 and 2009, when the Portuguese star left, as well as winning the Champions League in 2007/08.
And with CR7 now on his way to his second spell, the former team-mate did not hesitate to mention that Ronaldo will be very important in the Red Devils' quest for the title.
"What impact will Ronaldo have? It must be huge, I think he remains one of the best players in the world," Rooney explained to talkSPORT.
"I think we saw what he did in the game against Ireland, he scored two goals in the last minute, two great headers, so he can make a huge impact in this league."
"I think United are finally ready to challenge for the title, and I'm very confident that they will win it this year."
"[Ronaldo] is a big player, I think he will have great moments this season and I believe that he will score a lot of goals."
The former Real Madrid and Juventus player will turn 37 at the end of this season, making him the oldest player under Ole Gunnar Solskjaer.
But he still appears very fit, moreover his physical form is still perfect, making Rooney sure that he will have no trouble keeping up with the pace of the English league game.
"I follow Manchester United, I want them to do their best, and I think this is the right moment for them to send Cristiano back," he added.
"I feel that the mentality will be contagious, especially to the younger players, so this is the right time."
"I think Cristiano knows that he's not going to do something as simple as a striker like he did in Spain or Italy."
"It's a league with physicality, he knows that, he's played here, so I'm sure he'll be ready and he's ready to play and score goals for Manchester United."