Tuesday, 2 March 2021
Werner had a role behind Lampard's dismissal
By db-admin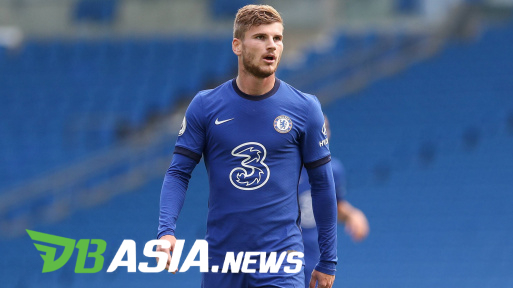 DBasia.news – German striker, Timo Werner is currently feeling guilty about Frank Lampard's dismissal. Werner admitted that he had a role in the dismissal.
Lampard was dismissed by Chelsea on January 25, 2021 following a decline in the performance of his squad in the Premier League. Werner, who arrived from RB Leipzig, regreted often wasting goal scoring opportunities at the start of the season.
"When you come as an attacker and are the mainstay to score goals, of course I feel guilty for wasting so many chances," he told Sky Sports.
"Of course if I had scored four or five more goals, maybe the old coach would have stayed because we might have won two or three games."
"However, we can't always look back, because there are still a lot of games left in front," he added.
Currently Werner is a regular player under Thomas Tuchel. He occupies a position on the left side of Tuchel's 3-4-3 formation.
On February 15, Werner paid off the confidence he had been placed in by scoring a goal in Chelsea's 2-0 win over Newcastle. This is Werner's first goal after 1,000 minutes of fasting. Apart from goals, Werner has also recorded three assists in his first six matches with Tuchel.