Wednesday, 25 January 2023
What is Antony's quality?
By db-admin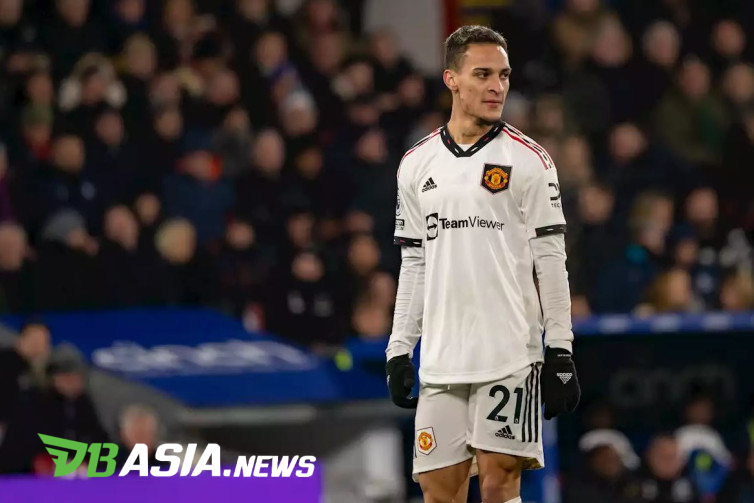 DBasia.news – To recruit Antony, Brazilian winger, from Ajax Amsterdam, Manchester United had to spend 100 million euros in the summer of 2022.
At first everything went well by breaking the record of the first player to score in the first three matches in the Premier League, with Man United. But slowly Antony had difficulty with five goals and without assists from 19 matches.
The challenges of the 22-year-old player continued when Man United lost 2-3 against Arsenal at the Emirates Stadium on Sunday (01/22). He was replaced by Fred in the second half after a poor performance.
Football Pandit, Rio Ferdinand, was unable to understand Antony why he had difficulty passing his opponent in the match. Considering he is a player from Brazil, who should have tricks through the opponent, Antony should be able to pass the opponent.
"What is alarming for me with someone like Antony is that he can't beat anyone, and for a Brazilian player, its surprising!" said Ferdinand on a YouTube channel.
"He didn't beat anyone and I sat there while thinking, 'Is it always like that?' I had seen the clip when he was in Ajax and he was someone who used to defeat the player. "
"I saw (Thomas) Party, which I would not consider to be a roaster, sprinter-really passed it, and I thought, 'Woah, he (Antony) has no strength in his feet!"
"So, yes, he is a winger who has a lot of tricks, but a winger like that, you want them to still be able to defeat the defender. Even (Oleksandr) Zinchenko, he is a great player, great footballer, but defensively you get one on one and one and one You are a winger, you must feel, 'I can get this person and I can face it".
Ferdinand also compared Antony with former Man United wing attackers such as Luis Nani, Cristiano Ronaldo, Ryan Giggs, and Antonio Valencia. Nevertheless, he can still understand it because this is Antony's first season in England with Man United.
"You want a winger passing a wing-back without hesitation at all and with Antony, as much as as he has when he controls the ball and his techniques and things like that, (Antony does not pass through the player)," added Ferdinand.
"When I play with Nani, Cristiano Ronaldo, Ryan Giggs, Antonio Valencia, even Ji-sung Park can pass the wing-back. Not only by passing them but he will play it and run and get the other side of them."
"I want to see that from Antony. Listen, this is the first season so you have to give him a little time, no matter how high the price, I need to see more," he explained. With a tag of 100 million euros, it is understandable for the expectations of fans to Antony.