Friday, 10 March 2023
What is PSG's record in the Champions League?
By db-admin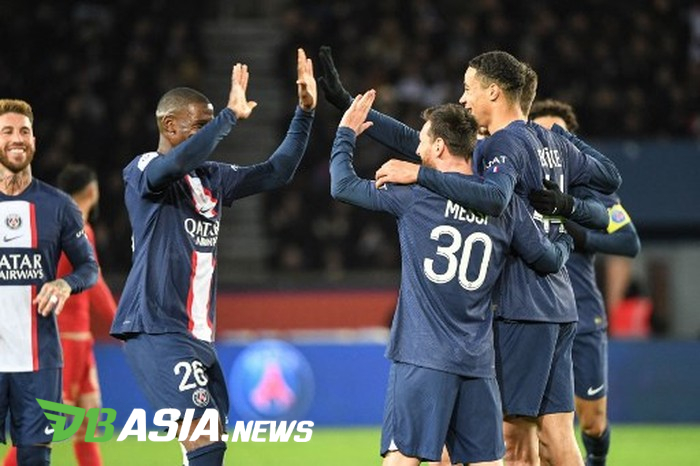 DBasia.news – PSG (Paris Saint-Germain) will appear without Neymar when they come to Bayern Munich headquarters in the second leg of the last 16 of the 2022-2023 Champions League. So what's Les Parisiens' record like in the Brazilian star's absence?
The duel between the two teams will take place at the Allianz Arena, Thursday (9/3), at 03.00 WIB. Neymar has been ruled out due to an ankle injury.
Neymar suffered this injury when PSG faced Lille in Ligue 1, 19 February. Now after undergoing surgery, the 31-year-old player was sentenced to rest for four months.
The absence of Neymar is certainly a big loss for PSG. The contribution of the number 10 player has been detrimental this season by collecting 18 goals and 17 assists from 29 matches in all competitions.
Moreover, PSG need a win to advance to the quarter-finals. That was after Christophe Galtier's team lost 0-1 in the first meeting at the Parc des Princes.
But that doesn't mean PSG has no hope without Neymar. On the other hand, the French giants actually have a good record when appearing without the former Barcelona player in the Champions League.
Since arriving in the summer of 2017, Neymar has missed 13 matches for PSG in the Champions League. Eleven of them were due to injuries and two others were due to suspentions from matches.
Of these, PSG only swallowed three defeats. Meanwhile, nine other matches were won and the remaining one ended in a draw.
This record should make Munich wary. PSG are still dangerous without Neymar as they still have Kylian Mbappe and Lionel Messi.
Details of PSG's 13 matches without Neymar in the Champions League:
2022-2023 Juventus 1-2 PSG (group stage, accumulated cards)
2021-2022 PSG 4-1 Club Brugge (group stage, ankle injury)
2021-2022 PSG 3-2 RB Leipzig (group stage, muscle injury)
2020-2021 PSG 1-1 Barcelona (last 16 second leg, muscle injury)
2020-2021 Barcelona 1-4 PSG (last 16 first leg, muscle injury)
2020-2021 RB Leipzig 2-1 PSG (group stage, muscle injury)
2019-2020 PSG 1-0 Club Brugge (group stage, hamstring injury)
2019-2020 Club Brugge 0-5 PSG (group stage, hamstring injury)
2019-2020 Galatasaray 0-1 PSG (group stage, suspension)
2019-2020 PSG 3-0 Real Madrid (group stage, suspension)
2018-2019 PSG 1-3 Manchester United (last 16 second leg, metatarsal injury)
2018-2019 Manchester United 0-2 PSG (last 16 first leg, metatarsal injury)
2017-2018 PSG 1-2 Real Madrid (last 16 second leg, metatarsal injury)