Tuesday, 21 June 2022
Who is the best Dutch player in the Premier League?
By db-admin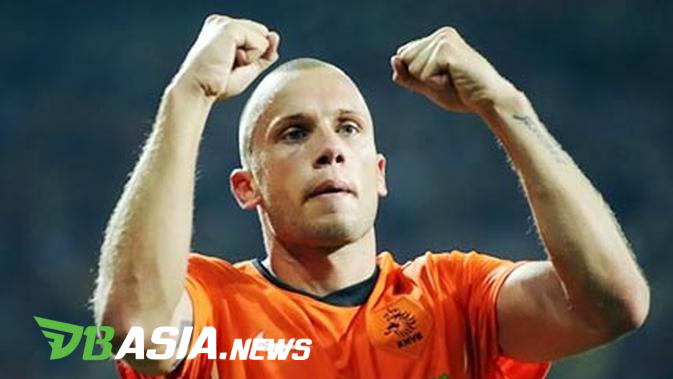 DBasia.news – The Premier League is a place where Dutch talent gathers to hone their football skills in Europe. One of the names that caught attention because of his talent was Dennis Bergkamp.
Bergkamp is an Arsenal legend who played in 1995-2006 and was part of Arsenal's Invincibles in 2004, a team that has not lost in a season in the Premier League.
In his era Bergkamp was not just an ordinary striker whose job it was to score goals, he was a genius by the way he read the game and created chances up front. In total Bergkamp made 408 appearances for Arsenal, scoring 114 goals and providing 93 assists.
Bergkamp is not alone as a player from the Netherlands who has, or currently does play in the Premier League. There are other names from Jaap Stam, Robin van Persie, Ruud Van Nistelrooy, Jimmy Floyd Hasselbaink, Arjen Robben, Rafael Van der Vaart, Patrick Kluivert, to Virgil van Dijk.
The debate also arose on who was the best Dutch player to have played in the Premier League. Jason Cundy, a football pundit and former professional player, without hesitation mentions Bergkamp by name.
"He (Bergkamps) has to be him. I'm going straight to Bergkamp, ​​there's only one name on the list," Cundy said on talkSPORT.
"Bergkamp is the greatest Dutch player in the Premier League. Van Nistelrooy is a monster, but Bergkamp is brilliant."
What about Virgil van Dijk, the Liverpool defender? "Nonsense. I think Jaap Stam is the better centre-back," added Cundy.
"Van der Sar could be the best Dutch goalkeeper in the Premier League, but the best Dutch player has to be Bergkamp, ​​don't you think?"
"He's a different player. It depends on personal opinion, but if I had to choose, I would go straight for Bergkamp. It's not even enough."
During his time at Arsenal, Bergkamp enjoyed great success under Arsene Wenger with three Premier League titles and four FA Cups.