Tuesday, 21 June 2022
Who will win in the hunt for Renato Sanches?
By db-admin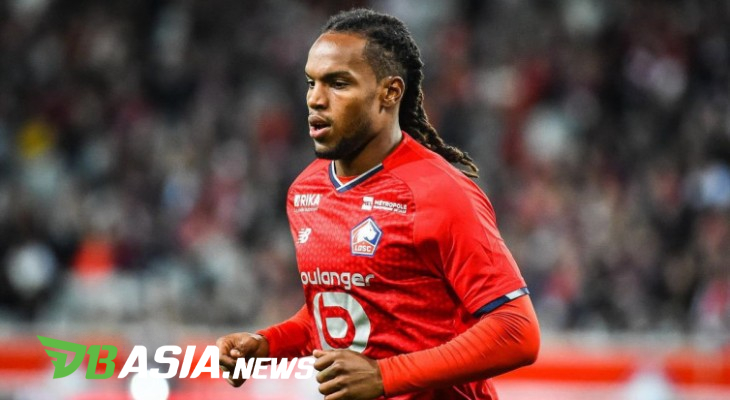 DBasia.news – Portugal midfielder, Renato Sanches has shown good performances in his career and in the 2020-2021 season helped Lille win Ligue 1. It is no secret that he is being targeted by several big European teams in the transfer next season.
As a result, now at the age of 24, Sanches is back in the target of European clubs. That situation did not occur when he defended Bayern Munich in mid 2016-2019, even Sanches was loaned to Swansea City.
Joining Bayern in 2016 was too early for Sanches, who in the same year won the European Cup with Portugal and was named the tournament's Young Player of the Year. His career dimmed there before resurrecting with Lille.
Now Sanches is a hot property in Europe as at that age he is already full of experience at club and national level. Two European clubs are after him, namely AC Milan and PSG (Paris Saint-Germain).
Milan had the upper hand in the hunt for Sanches as the player agreed personally, but PSG's inclusion in the hunt changed the situation quickly. Milan lost on the proposals they were given, that's clear.
Although Milan has a new investor, PSG's proposal is more tempting. Let's look at the comparison together. Italian journalist Nicolo Schira explores the proposal or contract offer offered by PSG.
Lille cost Sanches 30 million euros while Milan proposed 10 million plus a five million euro bonus. Compare with PSG who are willing to give 20 million euros.
It does not stop there, there are also differences in the contracts offered. Milan offered a four-year contract with a salary of 3.5 million euros per season, plus one million bonuses, while PSG offered a five-year contract with a salary of five million euros per season plus bonuses.
Milan lost everything in terms of money, but the decision came back to Sanches: fight with Milan or join PSG's star-studded team.