Wednesday, 15 March 2023
Why didn't Manchester United file an appeal when Casemiro was sent off?
By db-admin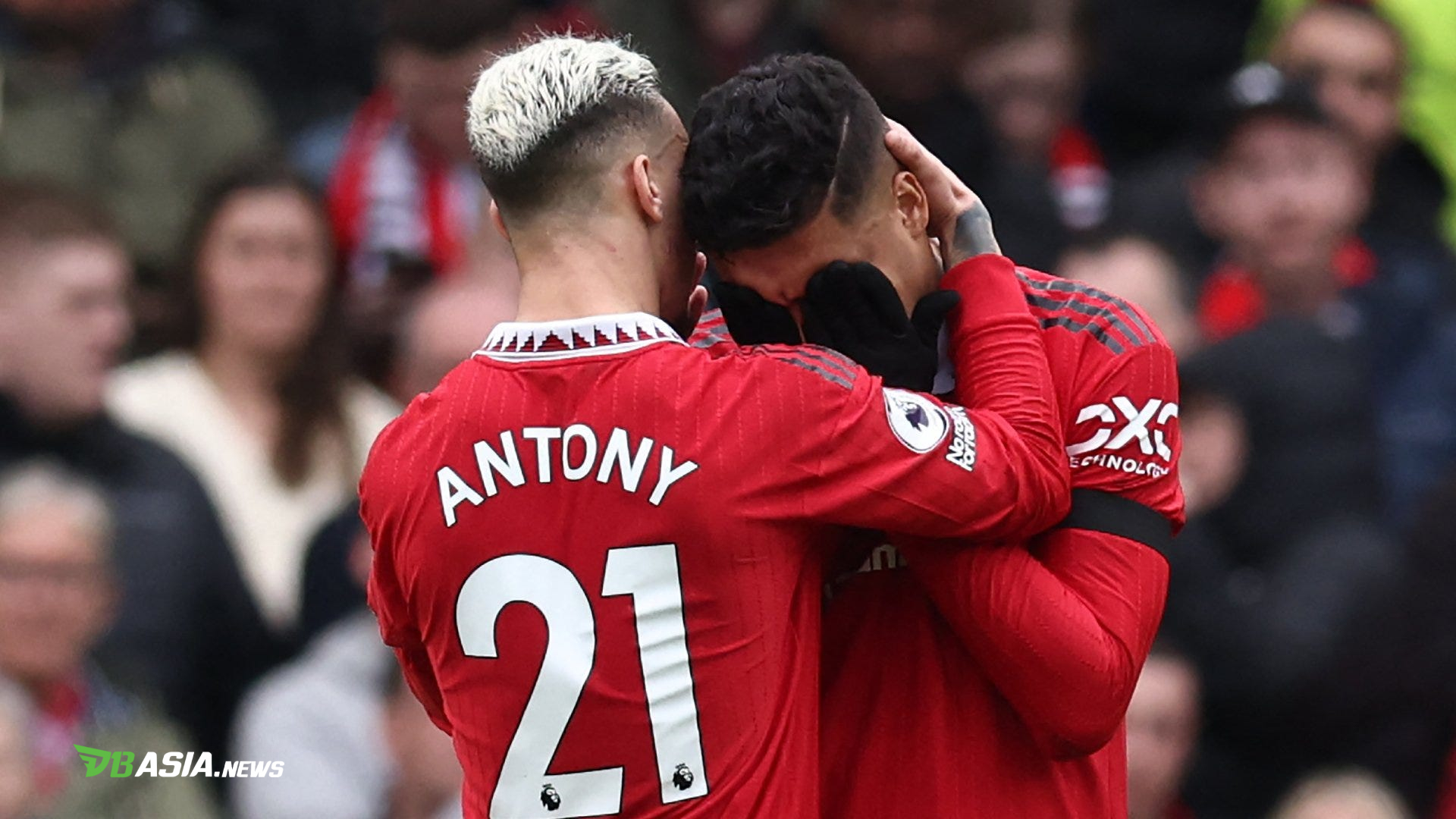 DBasia.news – The Red Devils suffered a huge blow 34 minutes into the game against Southampton, as Casemiro earned his second red card of the season for challenging Carlos Alcaraz. Initially, the midfielder was given a card by Anthony Taylor, but the yellow card was upgraded to red after VAR intervention. It is possible that the Red Devils will appeal the decision, but they have confirmed that they will not.
In the statement, they confirmed the decision not to appeal, explaining that the club felt there was no high probability of the ban being overturned, so they chose to accept their fate. As Casemiro has already been given a red card once this season, sent off at Crystal Palace, he will now serve a four-game ban.
As per FA rules, if they deem an appeal to a red card from a club as 'reckless', they can extend a player's ban. United may be wary of filing an appeal they don't think will be accepted and creating bigger problems for themselves as a result.
Erik Ten Hag criticized post-match refereeing inconsistency over Casemiro's red card, while also giving his views on the decision.
"It's inconsistent," he claimed, adding: "Referees come in at the start of the season with a policy: we are the Premier League, we want intensity and Casemiro, in all European games, over 500, he never received a red card, but now, he has twice. He played tough but he was fair."
Ten Hag went further, likening this to the situation that made him penalized against Palace for holding on to Will Hughes: "It's the same as against Crystal Palace, so it's debatable. When you freeze it [Sunday's challenge], Everyone who knows something about football knows what is bad, what is fair, and Casemiro is a fair player."
"Tough, but fair, and that shows over 500 games in the big leagues and he's never been sent off. He's disappointed."
United will be able to count on the Brazilian midfielder in the second leg of their Europa League last 16 against Real Betis on Friday (17/3) before he serves out a domestic ban for the first four matches against Fulham on Sunday (19/3) in the FA Cup. The Red Devils are already struggling without him and must find a solution quickly.