Tuesday, 14 March 2023
Will Lionel Messi stay or leave PSG?
By db-admin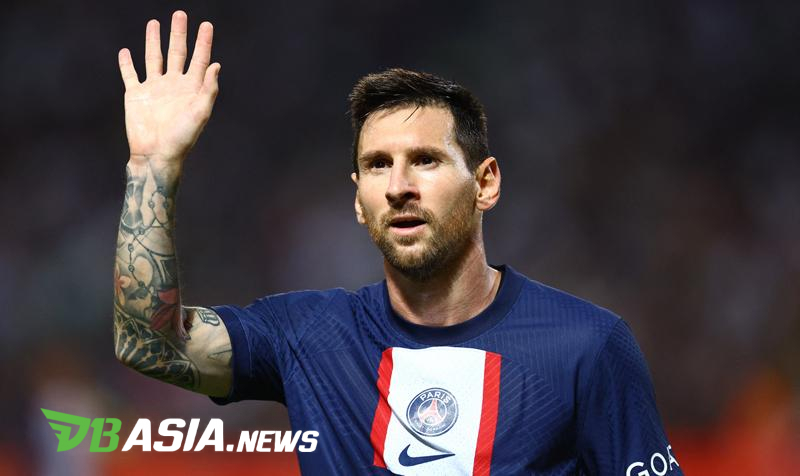 DBasia.news – Lionel Messi has been with Paris Saint-Germain (PSG) for two years and he has won two trophies, Ligue 1 and Trophee des Champions. But until now La Pulga has not succeeded in presenting the trophy that fans want, namely the Champions League.
PSG's journey this season has continued to run aground in the last 16 after losing 0-3 on aggregate to Bayern Munich: losing 0-1 in the first leg and 0-2 in the second leg. PSG with Kylian Mbappe and Messi were unable to score goals against Bayern.
Like the previous season, PSG finally fought on the domestic stage. The spotlight is on PSG coach, Christophe Galtier, who is considered incapable of coaching a star-studded team. However, a different opinion was expressed by former PSG player, Jerome Rothen.
Rothen is a former PSG loyal player having played for the club for six years (2004-2010), having been on loan to Rangers and Ankaragucu. According to him, Messi is not as fully committed to PSG as he is to the Argentina national team.
Rothen was disappointed at Messi for not giving it his all to PSG and 'disappearing' in important matches.
"Messi, we don't want him! 'He doesn't want to be involved in this club! He says he is "acclimatized" now, but what are you acclimatizing?" Rothen said to RMC.
"You scored 18 goals or (provided) 16 assists this year against Angers and Clermont? But in the games that matter, you disappear!"
"The joke is we saw his games in the World Cup, I saw his movement, how he invested himself. I don't mind, considering it's the national team jersey, a separate thing, but hey, a little respect for the club in the Capital, that allows you to maintain status and salary."
"Only PSG can give him that and, of course, PSG fell because they thought Messi would make us win (the Champions League). But he won nothing for us."
Rothen also previously emphasized that Messi should not receive a contract extension at PSG. Judging by his contract which will expire at the end of this season, Messi can leave as a free agent or stay.
Good Indication of Lionel Messi's Contract
Spanish football expert and journalist, Guillem Balague, said that if there is a positive sign, Messi will sign a new contract with PSG. Messi's father and agent, Jorge Messi, reportedly agreed verbally with PSG director, Luis Campos.
"The agreement in principle for Messi must now be confirmed in writing and in detail, the salary, the duration of the contract. He is listening and will continue if the conditions are right," Balague told BBC Sport.
"As always, I imagine there will be demands, in particular for PSG to continue to be a competitive team."
"The things that could affect him are if Kylian Mbappe leaves, if Qatar stops being interested in the club, if financial constraints force PSG to sell players or if PSG are unable to meet the financial minimum to keep Messi."
Playing in Europe is still the main option for the owner of the seven Ballon d'Or and winner of the 2022 World Cup Qatar. Balague does not see him returning to Newell's Old Boys or playing in Major League Soccer (MLS) next season.
"It is unlikely that he will head to Newell's Old Boys this summer, despite the rumours," Balague added.
"He wants to continue elite football. He is not thinking about going to Newell this summer and there is no possibility of that happening next season."
"Messi insists there has been no formal offer from Major League Soccer team, Inter Miami, but Inter sources believe they have put all their cards on the table for Messi and will be waiting on his decision."