Tuesday, 6 April 2021
Zinedine Zidane is not interested in joining the competition to recruit Erling Haaland
By db-admin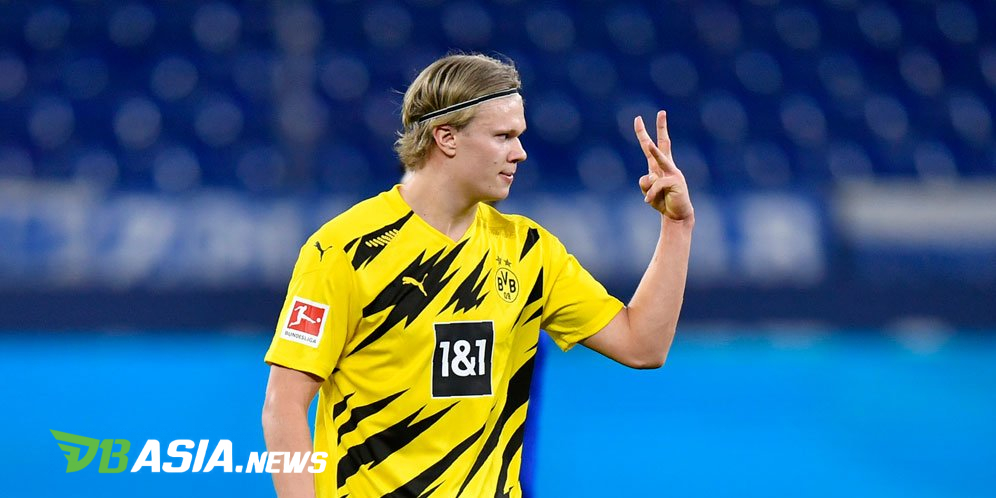 DBasia.news – Erling Haaland's transfer saga also dragged Real Madrid away after club officials held a meeting with the player's agent. However, this fact did not make Zinedine Zidane as the coach of Los Blancos enthusiastic about intervening.
Haaland reportedly wanted to leave Borussia Dortmund last summer. Europe's top clubs ais where the 20 year old forward wants to go.
Mino Raiola as the agent responded to this by approaching a number of big European clubs. One of them is Madrid.
Raiola reportedly held a meeting with Madrid officials on Wednesday (31/3) local time. Previously, the super agent had met with Barcelona representatives.
Rumors of Haaland's move to Madrid should excite Zidane. He does need an additional striker to help Karim Benzema's performance.
However, Zidane seems uncomfortable with the transfer rumors while the competition is still running. It can indeed damage the concentration of the players.
"Everyone here is doing what they want and what they think is right. My job is to prepare for the match with all the players," said Zidane at a press conference ahead of the match against Eibar.
From these comments, Zidane seemed unwilling to be further involved in Haaland's transfer. It could also be that the Norwegian national player is not the attacker he wants.
As is known, Madrid was first linked with Paris Saint-Germain (PSG) striker Kylian Mbappe. The French hero at the 2018 World Cup was said to have joined Santiago Bernabeu if the Corona virus hadn't existed.
Both from France, Zidane is certainly more comfortable working with Mbappe. Moreover, the 22 year old player is also entering the end of his contract at PSG.