Monday, 13 September 2021
Zlatan Ibrahimovic Says He Is No Less Than Cristiano Ronaldo and Lionel Messi
By db-admin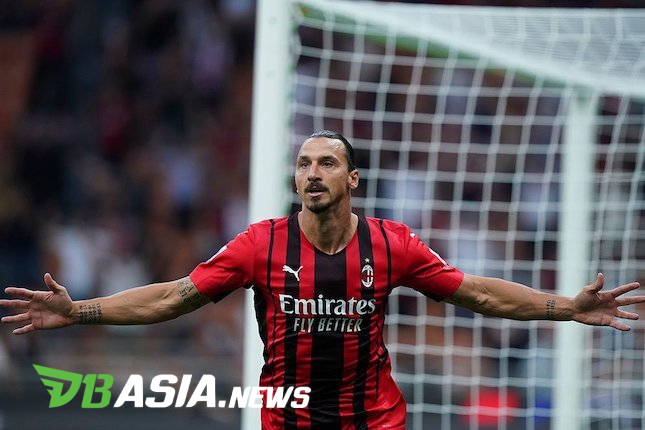 DBasia.news – Zlatan Ibrahimovic has never been discouraged by failing to win the Ballon d'Or trophy. That's because he is greater than Cristiano Ronaldo and Lionel Messi.
Ibrahimovic (39 years old) is preparing to play his first game of the season with AC Milan after surgery on his left knee. At that age the Swedish national team legend's career entered the end and he had won many trophies.
In his long career Ibra has defended Ajax Amsterdam, Juventus, Inter Milan, Barcelona, ​​Milan, PSG, Manchester United. Ibra has always won trophies, but not with the Champions League and his name was never in the Ballon d'Or nominees.
Even so the Ballon d'Or never bothered him. "No, if it's anything other than the Ballon d'Or that I lack (in my career)," said Ibrahimovic as quoted by Football-Italy.
Chelsea midfielder Jorginho is one of the candidates to win the Ballon d'Or, which in fact has been dominated by Messi and Ronaldo for the last decade or so. Ibrahimovic discussed it and claimed he was as good as both players.
"If we talk about intrinsic qualities, then they (Ronaldo and Messi) are no better than me. If we consider trophies, then yes, I didn't win the Champions League."
"I don't know what criteria they use to decide who gets the award, because I'm not obsessed with that. When a collective performance, individuals definitely benefit from it. An individual cannot do well if the team is not solid."
"Deep down, I really think I'm the best in the world," the Malmo academy product believes.
Ibrahimovic has played his second spell with Milan since 2020 after leaving LA Galaxy. Last season Ibra scored 17 goals and provided three assists in 27 games, helping Milan play again in the Champions League this season.