Monday, 5 November 2018
23 Malaysia National Team Players for 2018 AFF Cup
By news-admin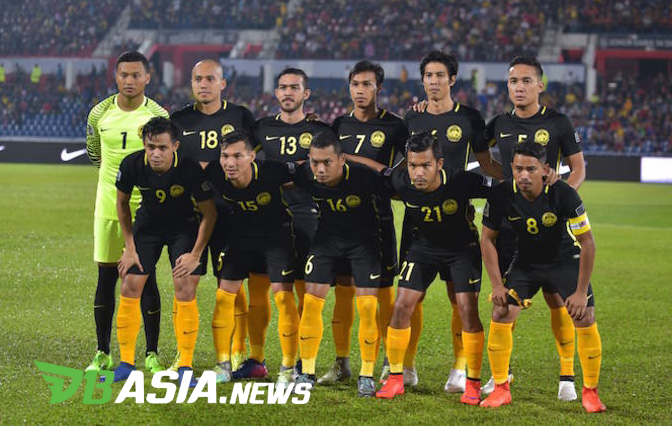 Malaysia National Team
DBasia.news – After defeating the Maldives with a 3-0 score on the friendly match before the 2018 AFF Cup, Malaysia national team under Tna Cheng Hoe officially announced 23 names participated in the prestigious tournament in Southeast Asia.
It was announced after eliminating three players, the right-back Azrif Nasrulhaq Badrul Hisham (JDT), and two midfielders, Nor Azam Abdul Azih (Pahang) and Azzizan Nordin (Sabah).
Previously, they joined the training camp since October 24.
In the final squad list, 8 of them are the players who also supported Malaysia in 2016 AFF Cup. They are Ahmad Hazwan Bakri, Hafizul Hakim Khairul Nizam Jothy, Shahrul Saad, Nazirul Naim Che Hashim, Syazwan Zainon, Zaquan Adha Abd Radzak, Norshahrul Idlan Talaha, and Khairul Fahmi Che Mat.
Meanwhile, one of them is the Gambia naturalization player, Mahamadou Sumareh. The Pahang player will be the first Malaysian naturalization player participating in the AFF Cup.
Malaysia national team join the Group A 2018 AFF Cup and will start the match against Cambodia at Phnom Penh on November 8. Next, Malaysia will fight against Laos on November 12 before meeting Vietnam on Hanoi on November 16. Harimau Malaya will close the group phase against Myanmar at Kuala Lumpur, November 24.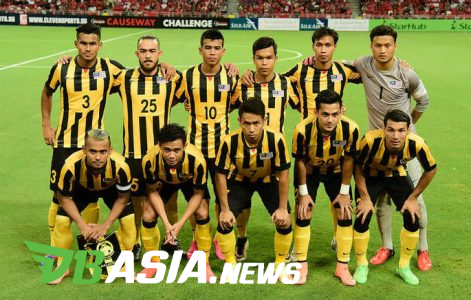 Timnas Malaysia U-23
---
23 Players for Malaysia National Team Squad 2018 AFF Cup:
Farizal Marlias (32) – Goalkeeper/Johor Darul Ta

'

zim

Aidil Zafuan Abd Radzak (31) – Defender/Johor Darul Ta

'

zim

Adam Nor Azlin (22) – Defender/Johor Darul Ta

'

zim

Syamer Kutty Abba (21) – Midfielder/Johor Darul Ta

'

zim

Safawi Rasid (21) – Winger/Johor Darul Ta

'

zim

Ahmad Hazwan Bakri (27) – Striker/Johor Darul Ta

'

zim

Syafiq Ahmad (23) – Striker/Johor Darul Ta

'

zim

Hafizul Hakim Khairul Nizam Jothy (25) – Goalkeeper/Perak

Shahrul Saad (25) – Defender/Perak

Amirul Azhan Aznan (25) – Defender/Perak

Nazirul Naim Che Hashim (25) – Defender/Perak

Kenny Pallraj (25) – Midfielder/Perak

Akram Mahinan (25) – Midfielder/Kedah

Syazwan Zainon (29) – Winger/Kedah

Akhyar Rashid (19) – Winger/Kedah

Zaquan Adha Abd Radzak (31) – Striker/Kuala Lumpur

Syazwan Andik Ishak (22) – Defender/Kuala Lumpur

Irfan Zakaria (23) – Defender/Kuala Lumpur

Mohamadou Sumareh (24) – Winger/Pahang

Norshahrul Idlan Talaha (32) – Striker/Pahang

Khairul Fahmi Che Mat (29) – Goalkeeper/Melaka United

Syahmi Safari (20) – Defender/Selangor

Shahrel Fikri Md Fauzi (24) – Striker/Nakhon Ratchasima