Wednesday, 21 November 2018
Aaron Niguez to Johor Darul, Saul Sends His Best Prayer
By news-admin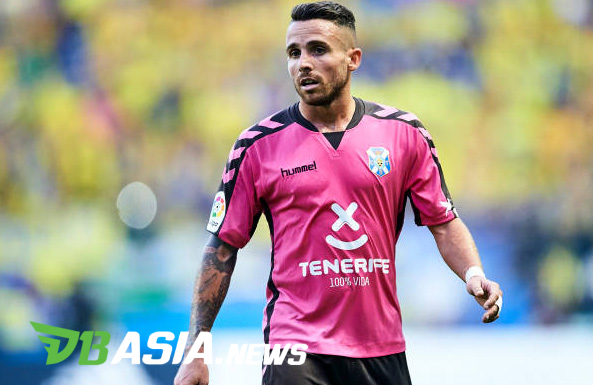 Aaron Niguez
DBasia.news –  Johor Darul Ta'zim signed the Spanish wing striker, Aaron Niguez, to compete in Asian Champions League. The defending champion of Malaysia Super League recruited Aaron, the brother of Spain national team player, Saul Niguez.
Aaron's career is not as good as his brother. However, Aaron has the experience playing for Almeria, Elche, Braga, Tenerife, and Oviedo. He also played for U20 and U21 Spain national team.
The experience and quality of Aaron is expected to help Johor Darul perform better in the Asian Champions League. Aaron's long journey from Spain to Malaysia is also examined by his brother.
In his Twitter account @saulniguez, he sends the prayer and best luck for his brother playing in Malaysia. Saul and Aaron still have another oldest brother, Jonathan Niguez, who is now 33 and plays in Elche.
"Dear Aaron, my brother and my best friend You know that I will always support you in everything you do in your life. I learned a lot from you and your best advice," Saul said.
"Today part of me is thanks to you. So today I have to support you and wish you the best success in your new club @ OfficialJohor."
Johor Darul President, Crown Prince of Johor Tunku Ismail Idris, responded Saul's tweet through his Twitter account @HRHJohorII. Tunku Ismail ensured Saul that Aaron is in the right club.
"Thanks, my friend. We are looking forward to having your brother here and competing in the AFC Champions League. Do not worry, he is in good hands. Wishing you well, @saulniguez," Tunku Ismail Idris tweeted.