Thursday, 11 July 2019
AC Milan Recruit Real Madrid Left Back, Theo Hernandez
By news-admin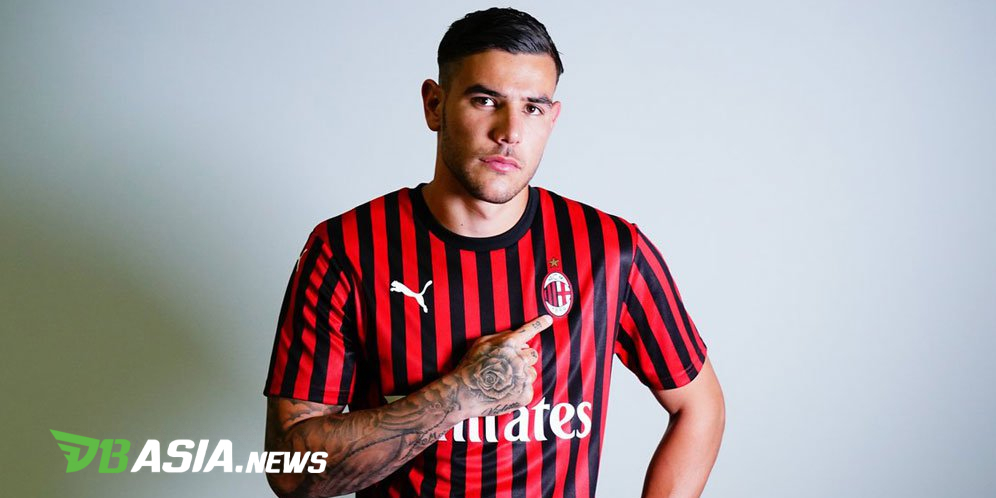 Theo Hernandez
DBasia.news –  AC Milan have managed to secure the service of Real Madrid left back, Theo Hernandez, through their official website. Hernandez is on loaned, aka a permanent recruitment.
Previously, Serie A released Theo Hernandez's contract to the public first. From there it is known that AC Milan brought in Hernandez permanently.
However, the transfer news on Theo Hernandez is still confusing. There are rumors that AC Milan has borrowed Theo for one season with the obligation to purchase at the end of the 2019-2020 season.
In the announcement released by AC Milan themselves, there was no mention of how much they spent. I Rossoneri only said Theo Hernandez signed a contract with a duration of five seasons.
"AC Milan announced an agreement with Real Madird for the purchase of Theo Hernandez. Theo Hernandez joined AC Milan and signed a five-season contract," wrote the club's official statement.
"The French left back will be at AC Milan until 30 June 2024. AC Milan will complete the transfer through FIFA TMS in the next 48 hours."
"Theo Hernandez joined Real Madrid in 2017. After that, Theo Hernandez was loaned to Real Sociedad during the 2018-2019 season. Overall, he has played in 69 LaLiga matches."
"Until now, Theo Hernandez is the youngest player to have reached 50 appearances in La Liga since the 2016-2017 season. Or, Theo Hernandez's debut season," continued the AC Milan statement.